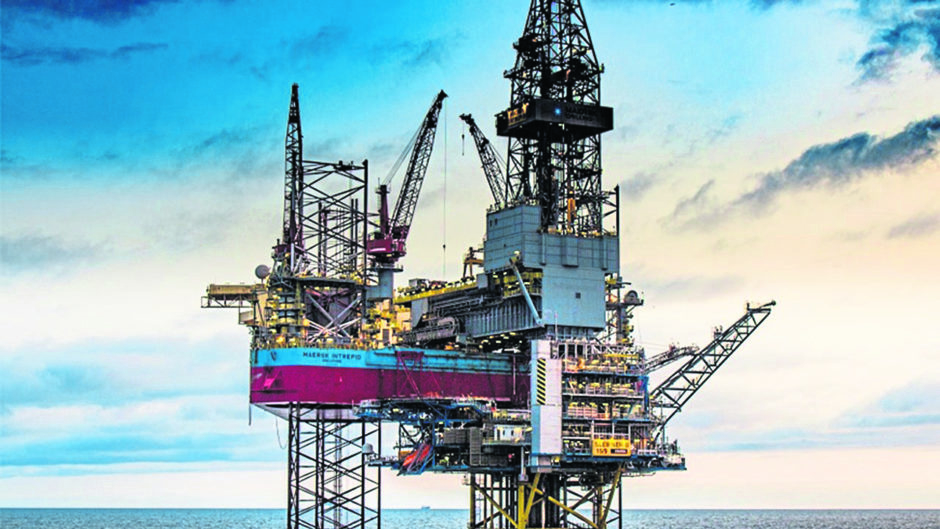 Maersk Drilling and Noble Corporation have announced a merger between the two offshore drilling companies.
Under the deal, Maersk Drilling and Noble shareholders will own 50% each of the combined firm.
It will be named Noble Corporation and be jointly listed on the New York Stock Exchange and Nasdaq Copenhagen.
Both firms said they share a "very strong conviction in the compelling industrial logic" behind the merger, which they said would create a world class company with "the scale, capabilities and resources to serve a broad range of customers".
Workforce reductions expected 
The move, expected to create synergies of $125m, has been unanimously approved by both companies' boards.
Maersk Drilling chief executive Jorn Madsen said the move "in the short term will, unfortunately, impact our organisation". Maersk Drilling employs around 2,400 people and is headquartered in Denmark.
Both Maersk Drilling and Noble Corporation have offices in Aberdeen.
A spokesperson for Maersk Drilling said that "some workforce reductions are expected as a result of the integration" but it is "too early to say" how this will impact north-east Scotland.
They added that no workforce reductions are expected until after the deal completes, which is expected in mid-2022.
Noble Corporation currently has 2,300 employees and contractors worldwide, and echoed Maersk's comments that there will be "no workforce reductions related to the combination before transaction completion".
The two firms anticipated to be fully integrated within two years following completion of the deal.
Noble chief executive Robert Eifler will be CEO of the new firm, whose seven-member board will have three from each company and chaired by Noble's Chuck Sledge continuing as chairman.
The new company will be headquartered in Houston, Texas but will maintain a "significant operating presence in Stavanger, Norway", it said, in order to retain "proximity to customers and support operations in the Norwegian sector and the broader North Sea, and to ensure continued access to talent".
The combined company is expected to have a normalised free cash flow of $375 million in 2023.
Maersk Drilling CEO John Madsen said: "Noble is the right match for Maersk Drilling, and the combination makes a lot of sense. I'm proud that Maersk Drilling's strong heritage in the North Sea, unparalleled operational excellence and competencies, industry-leading sustainability position and commitment to innovation will contribute to creating a world class driller with an unmatched expertise within deepwater and harsh environment drilling.
"In the short term, the combination will, unfortunately, impact our organisation, but it will also create a larger and stronger company, which will provide future opportunities for growth and new jobs."
Noble CEO Robert W. Eifler said: "Both Noble and Maersk Drilling have many decades of history as leaders in the offshore drilling industry.
"I look forward to the future as these two great organizations come together to create a stronger combined company. Our shared passion for safety and operational performance will drive better service for our customers while delivering better potential returns to our investors."
Recommended for you

Petrogas set to drill pair of UK gas targets