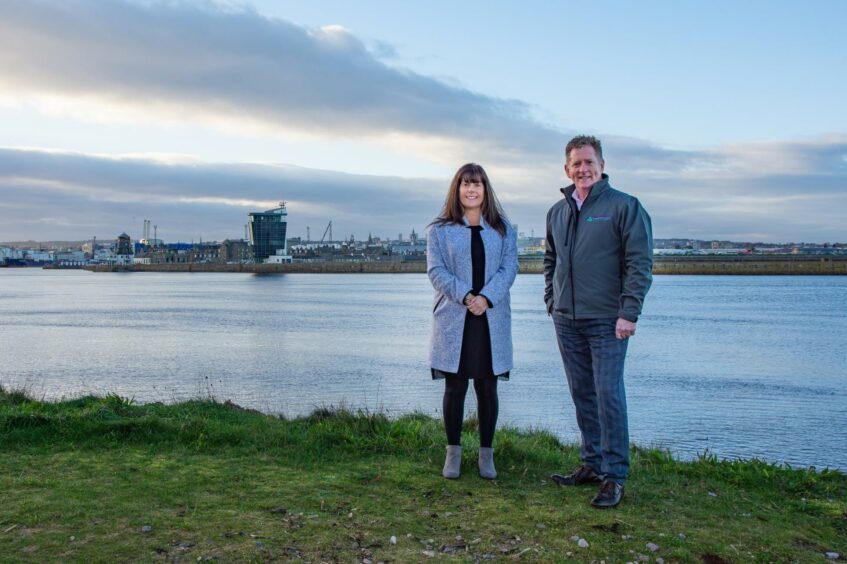 A pair of leading Aberdeen training and competency providers have teamed up to deliver enhanced safety solutions to the oil and gas industry.
Ann McRobb Associates, which supports energy, marine and drilling majors globally, has signed a partnership agreement with Array Training, a leading NDT training, examination and consultancy firm.
Under the terms of the agreement, the two companies will focus on maximising efficiency and driving long-term safety solutions.
The collaboration, which could yield new job openings further down the line, will combine the pair's "market-leading services" to deliver the full scope of NDT training and competency.
Moreover, it will allow Ann McRobb Associates' global customer base to tap into Array Training's technical knowledge and expertise.
Founded in 2012 by training and competence professional of over 20 years, Ann McRobb, the Dyce-based consultancy delivers a range of accredited, in-house competence courses onshore and offshore.
Ms McRobb, the company's director, said: "The signing of an NDT Training partner marks a significant milestone for Ann McRobb Associates and represents a key addition to our existing training, competency and compliance portfolio.
"Our agreement with Array Training is an effective way of leveraging outstanding global industry experts. To tap into this shared network, along with Array Training's unparalleled technical knowledge, will be invaluable as we continue to strengthen and develop our scope of expertise.
"I look forward to working with Array Training to support their wider training, competence and compliance requirements."
Formerly known as Rigmar Training Centre, Array Training, which is based at Altens Industrial Estate, was established in 2015.
It provides global NDT training courses and examinations to over 27 countries.
Raymond Wilson, the company's managing director, said: "Our skillset is closely aligned with Ann McRobb Associates' service offering and we look forward to maximising this opportunity to bring a number of subject matter experts together to focus on improving and developing the field of NDT training."
In addition to his role as MD at Array Training, Mr Wilson is also chairman of the North East Branch of the British Institute of NDT.
He described the partnership as a "rarity" among UK industry that exhibits the importance of best practice in training and competency.
Mr Wilson, who previously worked for a variety of oil and gas training organisations before co-founding Array Training in 2012, added: "With global investment in infrastructure and renewable energy continuing to rise, the importance of NDT in the energy industry, from manufacturing right through to the continuation of asset maintenance, is as critical as ever.
"We welcome this agreement with Ann McRobb Associates to facilitate our business with expert consultancy advice. Combined with the technical support we can offer, along with our credible reputation and access to reputed trade and inspection bodies, we look forward to a productive partnership with Ann McRobb Associates to further cement Array Training as leaders in the field of NDT Training."