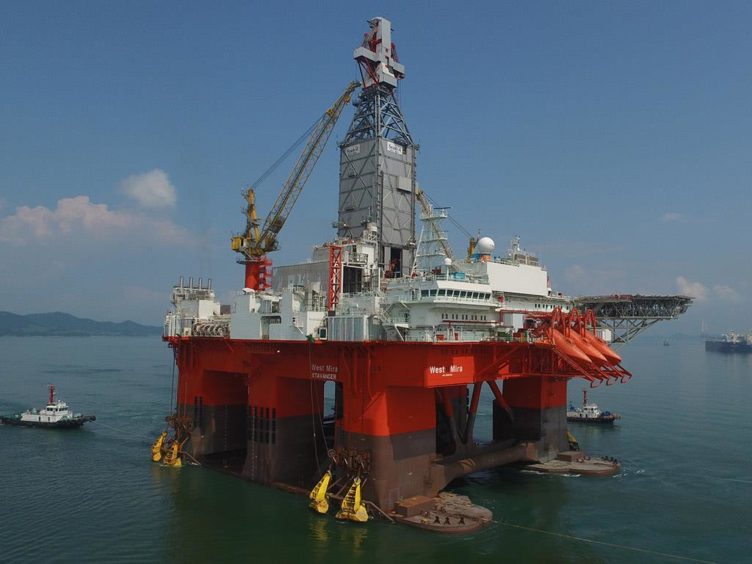 Seadrill is bringing in an entirely new board of directors, removing its existing slate, and picking a former Noble Corp. executive as chair.
Julie Robertson will act as Seadrill's new chair, the company said.
US bankruptcy authorities gave the green light to a reorganisation plan from Seadrill. The company expects to emerge from these proceedings in early 2022. At the end of October, it had said it aimed to exit Chapter 11 within 60 days.
Seadrill's CEO Stuart Jackson welcomed the new board, saying they would "help grow the Seadrill brand and execute on our strategic priorities. The new Seadrill will start 2022 in a position of strength and, together with our new board, we will be ready to focus on the reshaping of the industry."
Robertson has previously worked at Noble in a variety of roles including executive chairman, president and CEO. She left Noble in February 2021 after nearly 42 years.
She currently sits on the board of EOG Resources and Superior Energy Services.
Acting as chair of the audit committee will be Mark McCollum. He has worked for Halliburton and was Weatherford International's president and CEO until June 2020.
Also entering the board will be ex-TotalEnergies' Karen Boesen, ex-Subsea 7's Jean Cahuzac, ex-A.P. Møller-Mærsk's Jan Kjaervik, professional non-executive director Andrew Schultz and Collingwood Capital Partners' Paul Smith.
Fredriksen
The five current members of Seadrill's board will depart, of whom four are Norwegian.
The reorganisation plan for Seadrill involves major dilution for the company's equity holders, reducing their holdings to 0.25%. It raises $350 million in new financing – and cuts liabilities by $4.9 billion.
The dilution includes Norwegian shipping magnate John Fredriksen, who reduced his stake in the company to around 20% in August.
As a result of his stake, Fredriksen – via Hemen Holding – had enhanced control over the appointment of board members. In particular, Gunnar Eliassen was appointed by Hemen and was seen as representing Fredriksen on the Seadrill board.
Fredriksen has agreed to provide an unsecured $50mn loan, which can be converted into a 5% equity stake.
In the meantime, Fredriksen and Eliassen are launching a new company in the US, focused on the energy transition.
Recommended for you

Frontline, Euronav tweak terms in tanker tie-up plans