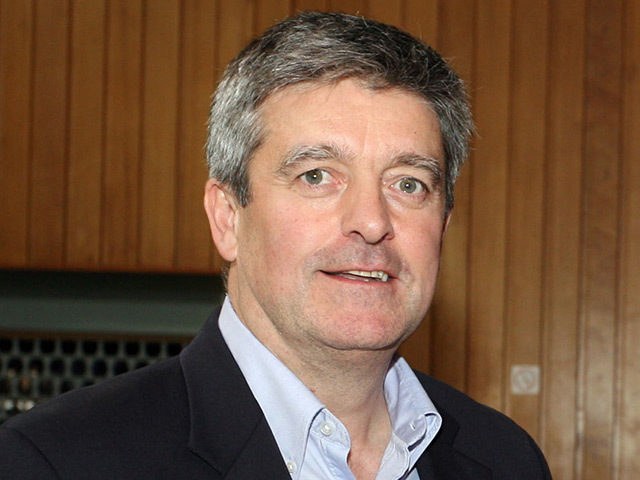 Jersey Oil and Gas (JOG) has announced changes at its top table as the company reaches a "pivotal" stage in its growth.
With immediate effect, non-executive director Les Thomas has assumed the role of non-executive chairman, replacing Marcus Stanton.
Having served as non-executive chairman for the last six years, Mr Stanton will remain on the board as a non-executive director and chairman of the audit committee.
Mr Thomas has over 35 years' experience in the oil and gas industry at Marathon Oil and John Wood Group and, more recently, as chief executive of Ithaca Energy from 2013 to 2020.
Graham Forbes has joined the board as chief financial officer with immediate effect.
He is a Chartered Accountant with over 20 years' experience in the oil and gas industry and was previously CFO of Ithaca Energy from 2010 to 2020.
He qualified as a chartered accountant at PriceWaterhouseCoopers before moving to ExxonMobil, where for over five years he worked on a variety of operational and acquisition-based projects.
In addition, Richard Smith has JOG's executive team as chief commercial officer.
He has over 20 years' experience in the oil and gas industry and wider energy sector, in various senior business development, commercial, corporate finance and strategy positions.
My Smith also worked for Ithaca Energy as corporate development director for 10 years, working alongside Mr Thomas and Mr Forbes to deliver successful growth.
Prior to joining Ithaca Energy, Mr Smith spent eight years with TotalEnergies working in its UK North Sea business and at its head office in France.
Ron Lansdell and Vicary Gibbs have stepped down from the JOG board, having served as COO and CFO respectively.
JOG said today's appointments mark the next important phase in the its development and delivery of its key strategic ambitions.
Mr Stanton said: "I am delighted to welcome Les as the new Chair of JOG and he has already brought a wealth of valuable expertise to the Board. I am also very pleased to welcome Graham and Richard to the executive team of the Company. Together, they have the hands-on experience and track record of leading large project developments and creating significant shareholder value, and possess the necessary expertise to successfully complete our GBA farm-out process and accelerate JOG's growth plans.
"I would also like to take this opportunity to thank Ron and Vicary for their valuable contributions to the Company's development, as we successfully transitioned from start-up to ownership of one of the most promising new developments in the UK North Sea. Together with the Board and the rest of the JOG team, I wish them all the best with their future endeavours."
Greater Buchan Area
JOG also said it is "actively engaged with multiple counterparties" on its ongoing Greater Buchan Area (GBA) farm-out process.
Discussions are focussing on alternative concepts using third-party infrastructure, as well as a preferred development concept.
JOG has received expressions of interest from "major infrastructure operators" with respect to funding the proposed electrification of the GBA development.
In August, JOG announced it was resetting the timeline for its flagship Buchan field, which had been due for an investment decision next year, in order to allow for electrification studies to take place.
Andrew Benitz, chief executive of JOG, said: "Les, Graham and Richard were instrumental in leading Ithaca Energy from being a small-cap E&P business into one of the largest independent UK North Sea oil and gas producers. I am delighted that we have been able to attract a team with such a successful track record and I very much look forward to working with them.
"Our GBA farm-out process continues and we are actively engaged with multiple counterparties. The macro environment has markedly improved since we began initial industry engagement and the scale and quality of the GBA asset base makes it an exciting growth opportunity."
Recommended for you

Port of Aberdeen appoints former Ithaca boss as new chairman