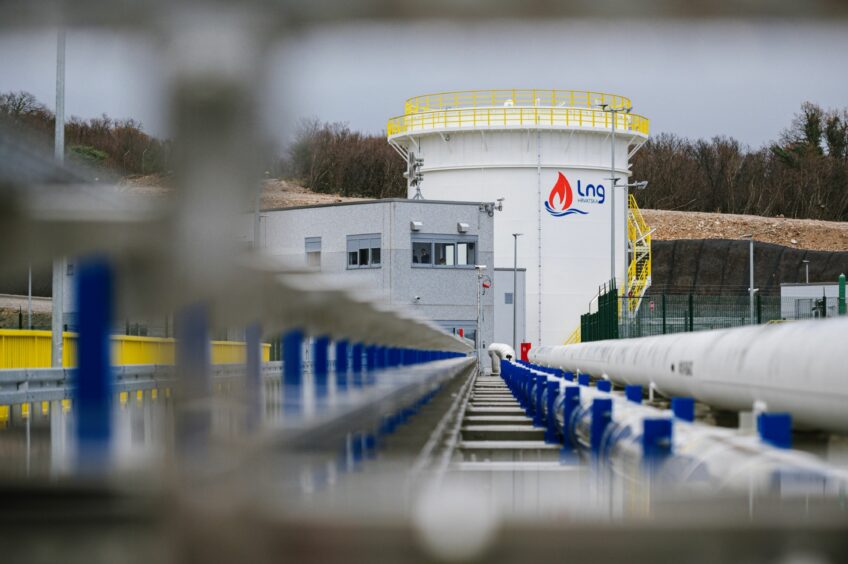 The surge in global gas prices should prompt countries to ramp up their clean energy options, according to Green Investment Group's (GIG) global head.
Renewables expert Mark Dooley says he would be "surprised" if the answer to overcoming the ongoing gas crisis was to increase dependency on the fuel.
Gas prices soared again last week on news that Germany had suspended a key step in the approval process for Nord Stream 2.
The controversial pipeline will double the capacity of the existing route from Russian fields to Europe.
Just last month gas prices broke the 300 pence a therm threshold for the first time in history, driven by several factors including Covid lockdowns easing and increased demand from Asia.
And there are fears that costs could increase further in the coming weeks as Europe heads for the depths of winter.
The crisis has led to the collapse of several energy suppliers in the UK, and Bulb has become the latest to teeter on the brink.
In response to the spike in prices, some industry figures have called for increased investment in gas assets and storage, as well as underlining the importance of maintaining domestic supply.
But Mr Dooley, an industry veteran who has been involved in energy and infrastructure projects for more than 25 years, contemplated whether that is the correct response.
He said: "It would be interesting to infer from the current circumstances, where gas supply is a constraint that's causing us a problem, that the right response is to build greater reliance upon it.
"I'm not saying that categorically, but I'm just saying it's an interesting thought process when we know we've got this global imperative to trend rapidly to net zero and have the technology to do that.
"It's not without ambiguity or problems but, in terms of big drivers, it feels like we should be moving towards that. We also know that battery storage is on a particular trajectory."
He added: "There may be some response to the current situation manifesting the longevity of some gas assets, but I'd be surprised if the right answer to a price driven energy crisis was to materially increase dependence upon gas."
ScotWind
Part of Australian investment bank Macquarie, Edinburgh-headquartered GIG is competing in the ScotWind process, alongside TotalEnergies (LON: TTE) and Renewable Infrastructure Development Group (RIDG).
The trio, known collectively as Offshore Wind Power Ltd (OWPL), want to build a 2 gigawatt (GW) offshore wind project in Scottish waters.
Dubbed the West of Orkney Windfarm, the development could be used to produce green hydrogen at the Flotta terminal in Orkney.
To support its bid further, OWPL struck deals with Orkney Harbour Authority and Scrabster Harbour Trust, near Thurso.
Results of the ScotWind offshore wind leasing process are expected early next year.
Recommended for you

Energy transition juggernaut surely now unstoppable as investment surges