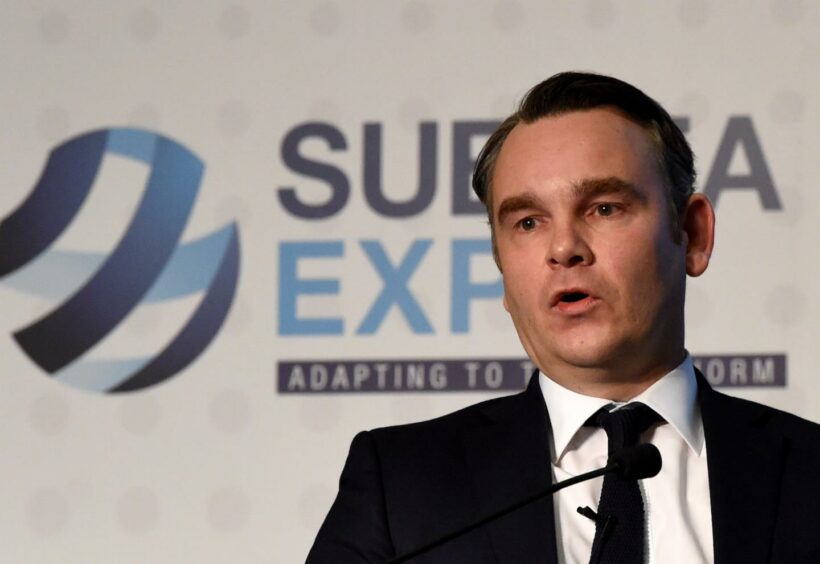 A trio of energy analytics heavyweights, who have overseen more than $30billion (£22.5bn) of oil and gas deals, have teamed up to form a new research and consulting firm in Aberdeen.
Former Westwood Global Energy Group CEO Andrew Reid has launched NorthStone Advisors, a consultancy targeting an "£821million market opportunity".
Mr Reid has 100% equity in NorthStone, a specialist in market analysis, growth strategy and organisational development.
He has teamed up Steve Robertson of Air and Sea Analytics and Stuart Cochrane of Ochter Consulting to launch the venture, who are joining as associates.
Steve Robertson is the former head of oilfield services at Westwood, and has worked through his offshore aviation analysis firm since 2019.
Meanwhile, Stuart Cochrane is a former partner at executive recruitment firm FWB Park Brown, having previously held roles as a managing editor at IHS Markit and base manager at FMC in Aberdeen.
NorthStone said that the trio have together provided diligence to more than $30billion (£22.5bn) of investment into oilfield services, midstream and power generation businesses.
The firm will initially target a £118million market opportunity for its service lines in Europe, ahead of a "global push" which will see further consultants added to its roster in the coming months.
Mr Reid said the opening phase will be particularly focussed on management consulting services.
NorthStone has been established to support product, service and financial firms navigate the rapidly changing and increasingly complex energy landscape.
Mr Reid said: "Our service offering is differentiated as we combine market, strategic, and organisational capability which allows us to work with our energy sector clients over the longer term to set realistic and deliverable growth plans that increase shareholder value."
Before starting the new consultancy, the former Westwood CEO began his career with an oilfield supplies company before joining investment bankers Simmons & Company in the Granite City.
Mr Reid also had a spell with EY, where he specialised in energy industry mergers and acquisition work, before joining market research and consultancy firm Douglas-Westwood in 2006.
He held the chief executive role at Douglas-Westwood, which was acquired in December 2015 by oil and gas analytics portfolio company Energy Software Intelligence Analytics (Esia).
Douglas-Westwood was one of several business intelligence and market analytics firms snapped up by Esia, with the backing of Norwegian investor EV Private Equity.
Esia then re-launched as Westwood Global Energy Group in 2017, with Mr Reid as CEO.
He stepped down from the role in July 2019, saying he had "done his bit" to unite the different companies under the Westwood Global Energy Group brand.
Recommended for you

M&A: North Sea deals won't rush to meet oil price surge