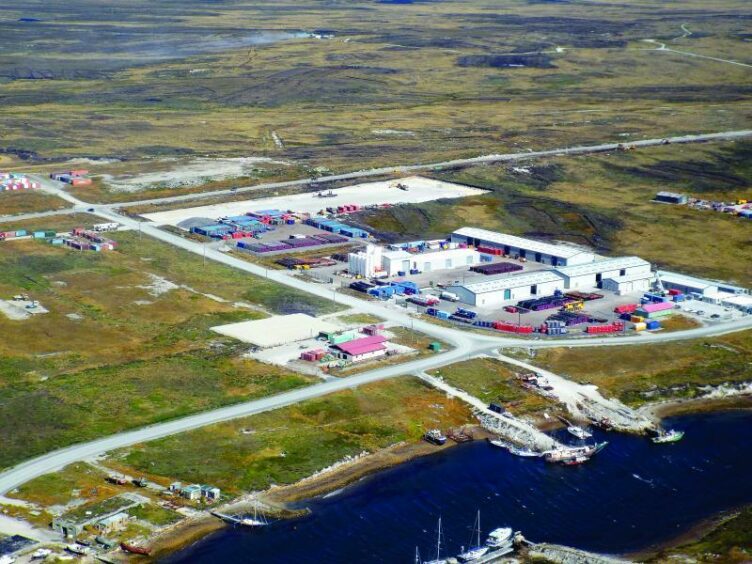 Harbour Energy, Rockhopper Exploration and Navitas Petroleum have signed a heads of terms agreement for the Sea Lion field, paving the way for Harbour's exit of the Falklands and for Navitas to complete its farm-in.
Rockhopper announced the heads of terms agreement on 8 December, confirming that Harbour would fully divest its interests in the Sea Lion licence north of the Falklands.
Navitas and Rockhopper will then align working interests across all Falkland Islands licences, with Rockhopper holding 35% and Navitas 65%.
The two remaining companies will also agree a joint technical and financing plan to enable an alternative development concept for the project, with a view to achieving first oil "on a lower cost and expedited basis," they said.
Navitas will then become operator of the licence upon completion.
Discovered by Rockhopper in 2010, the Sea Lion field lies around 137 miles north of the Falkland Islands. Sea Lion and its satellite fields are estimated to hold approximately 520 million barrels of 2C contingent resources. It is currently operated by Harbour Energy with 40% equity, alongside Rockhopper and Navitas who hold 30% each.
Harbour acquired the interest via its all-share merger between Premier Oil and Chrysaor Holdings earlier this year. However, in a September update the company said that while Sea Lion has significant resource potential, "development of the project is not deemed a strategic fit for Harbour."
The first phase of the project, which has a development breakeven oil price of $39.50/bbl, had initially been projected to come online in 2025.
As part of the latest agreement, Navitas will provide loan funding to Rockhopper, covering its share of Sea Lion costs from transaction completion up to final investment decision (FID), with interest charged at 8% per annum.
If an FID is made, Navitas will also provide another interest-free loan to Rockhopper to fund two-thirds of its share of development costs. The loans will be repaid from 85% of Rockhopper's working interest share of free cash flow.
In the event that FID has not occurred within five years of completion of the proposed transaction, Rockhopper can elect to remove Navitas from the licences by repaying its pre-FID loan.
Rockhopper said the deal allows it to retain a higher working interest in Sea Lion project than under the previous Premier-Navitas transaction, while also satisfying its portion of pre-FID and post-FID development costs.
The company added that there remained the potential to recruit an additional project partner, dependent upon funding requirements, but that Rockhopper did not intend to reduce its working interest.
Rockhopper CEO Samuel Moody said the deal signaled "the start of a new chapter" in the development of Sea Lion.
"The new Rockhopper-Navitas joint venture will be fully aligned and committed to bringing Sea Lion to production," he added.
"The importance of Sea Lion in the Navitas portfolio is, in my mind, without question a further positive as we both seek to unlock its underlying value."
Recommended for you

ODE warned over fire and explosion risk at Harbour's Tolmount platform