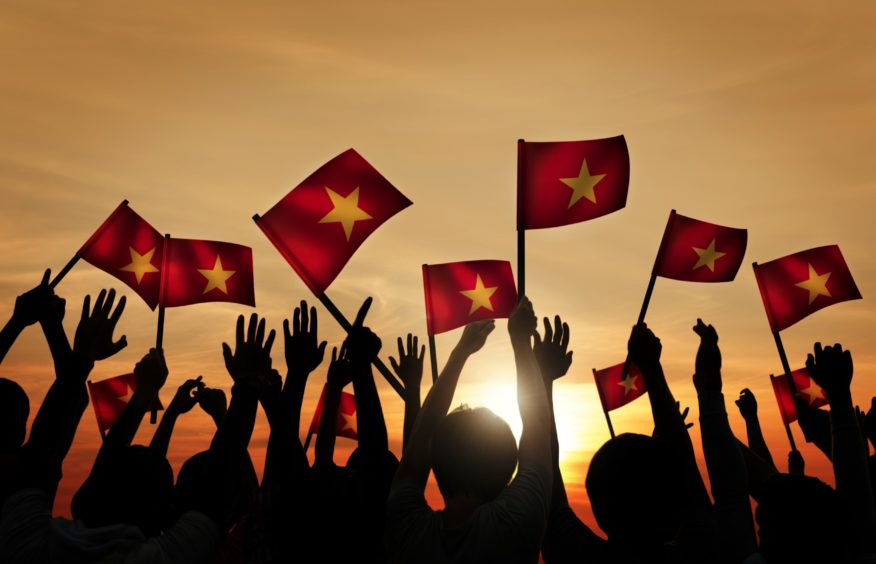 Thailand's B.Grimm Power and Siemens Energy have joined the Energy Capital Vietnam (ECV)-led consortium to develop an LNG-to-power project in Southern Vietnam.
B.Grimm Power plans to invest $200 million in equity for the project, which is expected to cost $1.75 billion, at financial close, said ECV, a US-based development and asset company focused on Vietnam.
"B.Grimm Power's more than 20 years presence in Vietnam and expertise in operating gas fired power plants with a total capacity of more than 2,000 MW will ensure a smooth project implementation, as well as reliable and efficient electricity production," said ECV.
"Siemens Energy will deliver advanced technology equipment into the project to reduce the global carbon footprint by bringing cleaner burning gas to a still coal-dominated region. Further, Siemens Energy is evaluating to participate with construction equity to the project," added ECV.
ECV said it is forming a joint venture with Gunvor, one of the world's leading independent energy commodities trading houses, to supply liquefied natural gas (LNG) on a long-term basis. Deutsche Bank has been mandated as the debt structuring bank. Maius has been engaged on project risk mitigation and financing solutions.
The private, multi-phase power project will connect via subsea pipeline to an offshore floating storage regasification unit (FSRU) to import LNG. Phase one of the project and targeted to start-up by 2025. The project will consume approximately 1.5 million tonnes per year (t/y) of LNG, with an ability to increase consumption to reflect subsequent development phases and opportunities presented by market conditions.
Vietnam is finalising its Power Development Plan VIII (PDP8), which is expected to include ECV's LNG-to-power project in Mui Ke Ga (MKG) near key manufacturing centers outside of Ho Chi Minh City. ECV signed an MOU with the People's Committee of Binh Thuan Province in 2019 to develop a fully private, multi-phase LNG-to-power complex and received in-principle approval from the Prime Minister in 2020.
At full scale the MKG project will produce up to 3,600 MW of power using 3 million t/y of LNG. The LNG-to-power scheme is planned at Mui Ke Ga (MKG), Binh Thuan Province.
Earlier this year B.Grimm established a 50/50 joint venture to source and trade liquefied natural gas (LNG) with PTT Global LNG, a subsidiary of state-backed energy company PTT.
Recommended for you

Now is not the time to build new LNG import terminals in Asia, study warns