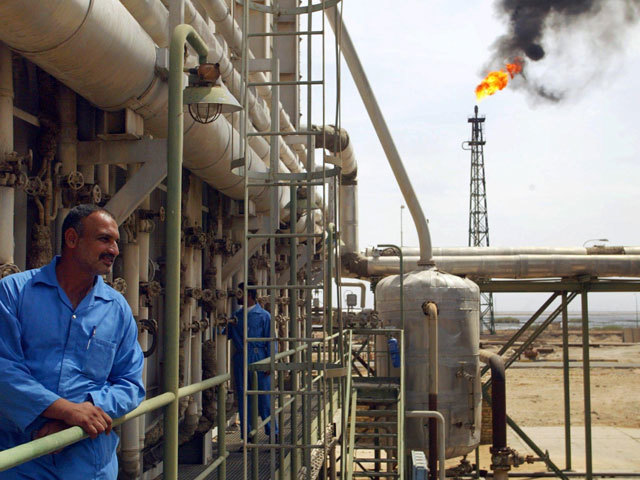 A rocket and gunfire attack targeted the premises of a Chinese oil services company servicing the Petronas-operated Al-Gharraf oilfield in southern Iraq. China's Zongman Petroleum and Natural Gas Group (ZPEC) escaped damage and there were no casualties, officials said.
Six people have been arrested as part of the investigation into the attack, which happened on Tuesday, said a security official in the restive, poverty-stricken province of Dhi Qar, reported Channel News Asia.
"At present, all of the company's projects in Iraq are in normal operation," ZPEC said, adding that the rocket attack took place 200 metres (650 feet) from its base at the Petronas Graf Oilfield Project.
Since 2019, Dhi Qar has been the scene of protests about corruption and unemployment. An official from ZPEC said that the attack was a form of "extortion" to put pressure on the company to give jobs to local people, Agence France-Presse reported.
"The company insists on localisation of employment, actively fulfils its social responsibility and promotes local employment, and currently employs 320 local staff in Iraq," ZPEC's statement said.
"The company will strengthen communication with the local security authorities and raise the security level to ensure the safe operation of the project in Iraq," said ZPEC.
"The headquarters of the Chinese company ZPEC, which operates in the Al-Gharraf field north of Nasiriyah, was targeted with a rocket and live ammunition," said Karim al-Jandil, spokesman for the state oil company in Dhi Qar.
Another security official said that the rocket failed to explode, and that the only damage to the site was bullet holes on a nearby trailer.
The Chinese company is in charge of drilling wells in the Petronas-operated Al-Gharraf oil field.
The attack was motivated by "blackmail" to put pressure on the company and secure jobs for locals, an official of the state oil company alleged, reported Channel News Asia.
The province of Dhi Qar, including its capital Nasiriyah, has been hit by bloody protests against corruption and unemployment since the second half of 2019.
Recommended for you

Aberdeen's ADC secures inspection contract with Petronas