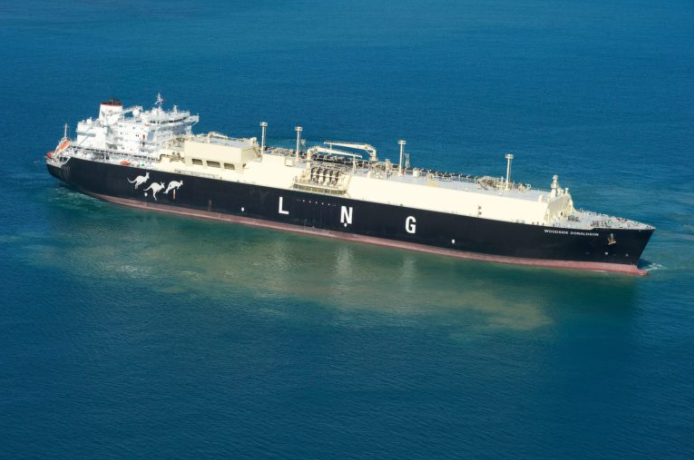 Australian exports of liquefied natural gas (LNG) hit a record high in 2021 of 80.9 million tonnes, according to estimates based on shipping data from EnergyQuest. Significantly, it is likely that 2021 is close to the peak of Australian LNG production, added the Adelaide-based consultancy.
"Exports were up by 3.7% on the 78.0 Mt exported in 2020, and also higher than the 77.6 Mt exported in 2019, before the pandemic. In the current world of supply chain and shipping challenges, the steady increase in Australian LNG exports is a significant achievement," EnergyQuest chief executive Graeme Bethune said in a note today.
Reflecting higher exports and stronger international energy prices, EnergyQuest estimates that total 2021 LNG export revenue reached A$48 billion (US$34.5 billion), up 25% from only A$36 billion in 2020. The massive increase in export revenue takes Australia back to the record level achieved in 2019 prior to the pandemic.
In 2021 Australia is again likely to rank as the world's largest LNG exporter, reckons EnergyQuest. "Australia's 10 LNG projects have total production capacity of 89 million tonnes per annum (Mtpa), the world's largest. The other major global producer, Qatar, which does not release timely export statistics, currently has lower total capacity of 77 Mtpa," said the consultancy.
However, "Australia's ranking is under threat from Qatar and also the USA. Qatar plans to expand its capacity to 110 Mtpa by 2026. New LNG expansion in the USA, is likely to see Australia lose its top producer ranking in 2022, according to the US Energy Information Agency (EIA). This will be an increasing challenge for Australian LNG producers wanting to contract new projects, or extend existing operations," added EnergyQuest.
Most Australian LNG projects produced more in 2021 than in 2020, reported EnergyQuest. "One highlight was that the Shell-operated Prelude floating LNG project recommenced regular production from early on the year and produced 2.2 Mt. However, it was shut-down by the National Offshore Petroleum Safety and Environmental Management Authority (NOPSEMA) in late November due to safety concerns."
Peak Australian LNG?
"It is likely that 2021 is close to the peak of Australian LNG production. The biggest threats are not only increasing competition but also the natural decline in the gas fields feeding existing projects and the limited number of new projects," said EnergyQuest.
"Two new LNG projects were announced in 2021: the Santos Barossa project to back fill Darwin LNG and the Woodside Scarborough project. These projects are likely to produce first LNG in 2025 and 2026 respectively. In the meantime, gas from the Bayu-Undan field supplying Darwin LNG is expected to be exhausted by around 2023, depending on the results of the current drilling program. At full capacity Scarborough will produce 8 Mtpa but by the time it is in full production, production from the NWS is likely to have declined by a similar amount," added EnergyQuest.
"The best-case scenario would be that these two new projects bring Australian production back up to around current production levels. They are unlikely to take it up to new levels. Reaching new levels would require new sources of gas to turn around the decline in the North West Shelf, Australia's largest LNG project," said the consultancy.
Recommended for you

Upstream giants: The 10 largest oil and gas fields starting up in 2022