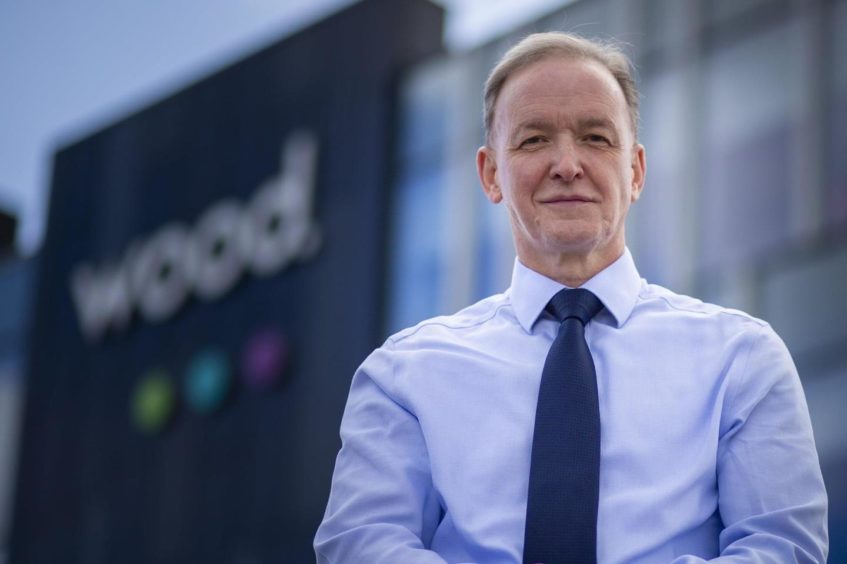 Wood has announced a stronger second half year of trading in 2021, but reported a £290million increase in debt and confirmed plans to offload its built environment business following a strategic review.
Issuing provisional full-year results for 2021, the Aberdeen-headquartered consulting and engineering giant said its net debt had grown to around $1.4billion (£1bn), an increase of about $400million (£291m) on last year and "significantly higher" than its target leverage.
It attributed the rise to a "large working capital outflow" and a decline in its projects business due to lower activity, as well as expected cash costs including around $70m (£51m) in regulatory payments.
It also said that following a strategic review, it had concluded that a full sale of its built environment business was the best option for its shareholders and confirmed that the process was underway.
Part of its consulting arm, and responsible for about 70% of that arm's revenue, the built environment segment provides consulting and engineering solutions that address environmental risks, increase climate resilience, help to build more sustainable infrastructure and improve mobility.
The division generated revenues of around $1.3bn (£971m) in 2021 and employs 7,000 people globally, around 6,000 in the US and Canada and the remainder largely in the UK.
Wood expects a sales agreement to be announced in Q2 this year.
2021 results
Thursday's trading update saw Wood report operating profits of around $195-205 million (£142-149m) for 2021, down slightly on the prior year's $214m (£156m).
Revenue dipped by 14% to around $6.4billion (£4.6bn), it added, as modest growth in consulting (up 2%) and operations (3%) were offset by a 35% decline in projects work.
Wood said the fall was the result of completion of larger engineering, procurement and construction (EPC) contracts, and its focus on de-risking its contract portfolio by moving away from large-scale fixed price work and new work being limited to smaller scopes such as early-stage work.
The company expects its order book as of 31 December 2021 to be up "significantly" year-on-year, supporting expectations for increased activity in 2022.
Chief executive Robin Watson said 2021 had seen "improving momentum…against a backdrop of continued challenging market conditions," but was "confident" that activity levels were now improving.
"While our leverage is higher than we would like, we anticipate that this will reduce significantly with proceeds from the proposed sale of our built environment business and higher activity levels," he added.
Evidencing this activity, Wood said Q4 2021 had seen it secure around $160m (£117m) of contracts for oil and gas operations work in the UK North Sea, which will include optimising operations, increasing production efficiency and driving decarbonisation.
It also pointed to recent awards linked to energy transition as operational highlights, including its appointment as integration project management contractor for Humber Zero, and permitting and FEED work for the UK's first hydrogen storage and distribution pipeline infrastructure project, HyNet NorthWest.
The group will publish full results for the year on 8 March 2022.