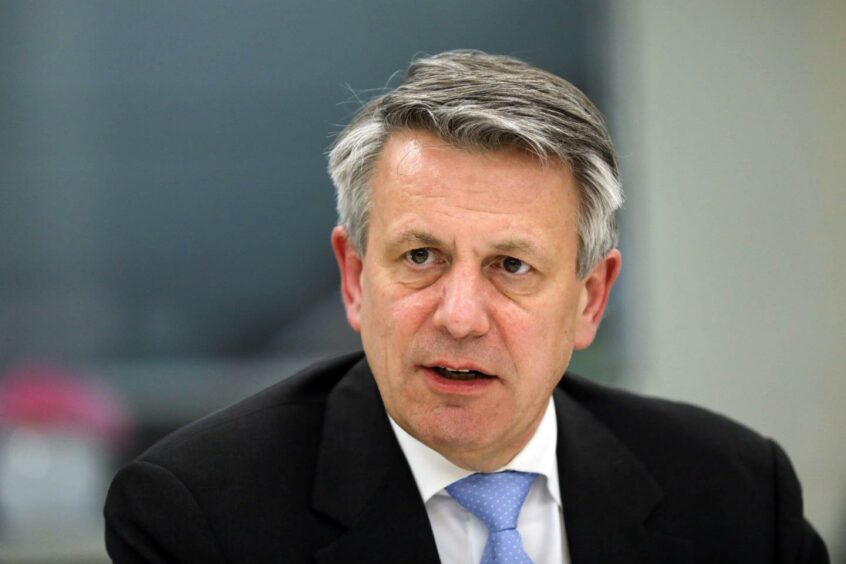 Shell CEO Ben van Beurden has reflected on a turbulent 12 months for the company, which have seen court rulings, massive shareholder dividends and a permanent move to the UK.
In a wide-ranging internal interview, the chief executive offered thoughts on the company's emissions plans, COP26 and the Cambo field as well as plans for the supermajor in the coming year.
It follows almost one year after the launch of Shell's 'Powering Progress' plan – described as a an "accelerated" strategy to get the company to net zero.
Asked about low points during the last year, Mr van Beurden pointed to an attack on Shell contractors in Nigeria in which seven people were killed.
He also described his shock at the ruling by a Dutch court that the company cut its emissions – including those from the use of its products, also known as scope 3 – by 45% by 2030.
"I was listening at home as the judge gave her verdict. It felt like a body blow," he told interviewers.
"I found it deeply troubling that Shell as a single business should be held accountable for how the world produces and uses energy. That goes against everything I believe in when it comes to climate change, namely that this is a societal problem, not a problem for a single company to solve.
"It's also worrying that the ruling was met with so much approval in some places, as if this was indeed the solution society needed."
He said the company would continue its journey to halve scope 1 and 2 emissions by 2030, with work focused on reducing energy use at refineries and chemicals plants, among other things. This year will also see it "significantly step up" investment in carbon capture and storage, he added.
However, with scope 3 emissions included, Global Climate Insights (GCI) has claimed that Shell will increase its net CO2 emissions by 4% by 2030 (compared with 2019).
Meanwhile, Mr van Beurden reiterated his belief that progress would only occur in the context of wider societal change.
"No matter how hard we work on reducing the emissions of our customers when they use our products, our progress will remain dependent on society's progress with the energy transition. We cannot go faster than all our customers or we would have no customers to buy our products. And we would go out of business," he stated.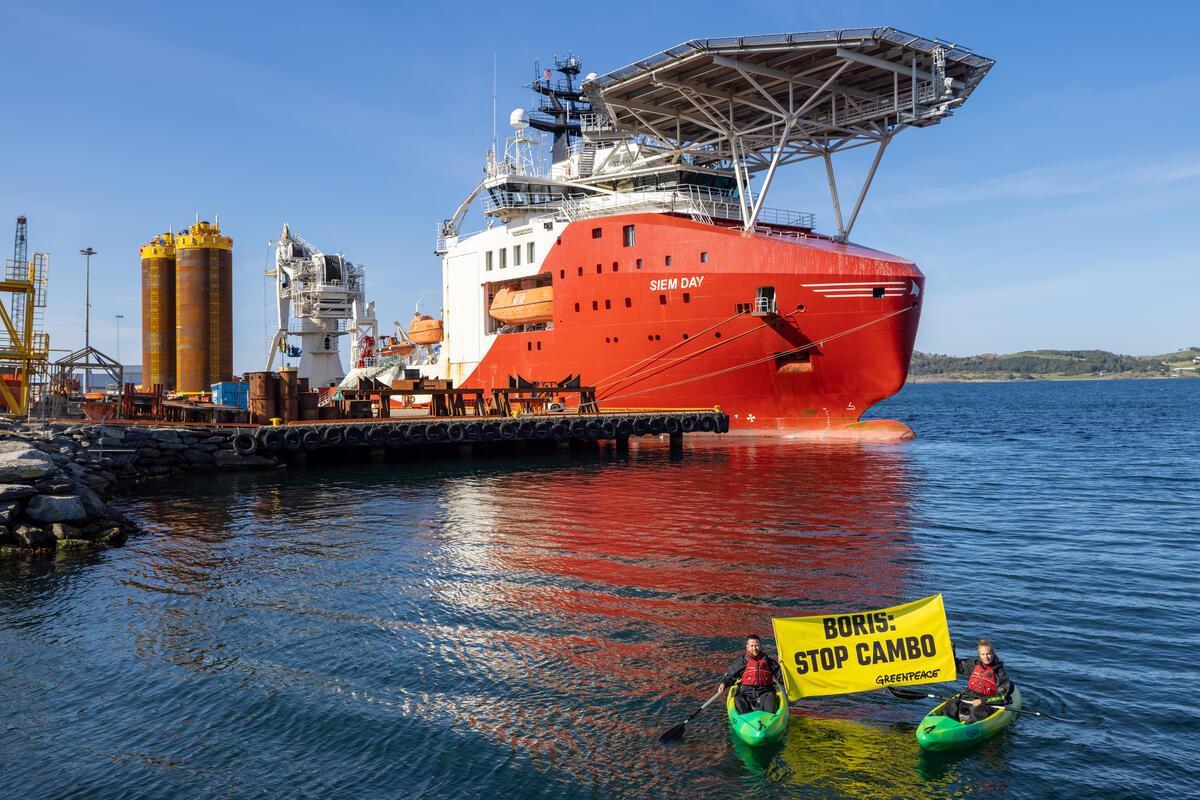 Cambo
The Shell CEO was also asked about the company's withdrawal from assets such as the Groningen field – operated by its joint venture company NAM – and the controversial Cambo oil field in the UK.
He said that while many countries do not want oil and gas production, they tended to be among the countries with the highest consumption.
"There is dissonance there," he continued.
"We can point out to governments that they will have to import oil and gas if they do not produce them. Is that better economically, or for the planet? I do not think so. But we cannot do anything about that societal sentiment. What we can do is to make the choice to operate in places where Shell is competitive, and where we can still provide the oil and gas that people need."
'A very sad moment'
Asked about the impact of Shell's decision to relocate its headquarters to the UK, Mr van Beurden said the company had to be able to "move fast and do new things" to accelerate its energy transition plans, and described the historic dual share structure as "a real handicap" to these efforts.
He added that he had personally worked to explore other options during his eight-year tenure as Shell CEO, but that no other solution could be found to address the issue.
"It was a very sad moment when I made the decision to put the simplification to shareholders and the board," he recalled. "But I felt there was no choice because of the need to move faster in the energy transition. It is the right thing to do for our company."
COP26
Although Shell was allegedly steered away from the event, the global COP26 meeting has also occupied its CEO's thoughts this year.
Reflecting on the conference's outcomes, he said the pace of change "may not be fast enough" but noted the progress since the Paris Agreement six years prior. He also said that governments were now recognising different sectors of the economy need different policies to reduce carbon.
"That is exactly what we advocate, and it is at the heart of Shell's strategy. We are helping customers to achieve net-zero emissions by providing low-carbon energy products and solutions, and they will be different for motorists, airlines or shipping companies," he said, adding a warning that the world "cannot get near net-zero emissions" without a functioning global carbon market.
Despite the headwinds of 2021, however, he reiterated his support for Shell's upstream business, which he said would "continue to produce the energy the world needs, provide strong returns to investors and, crucially, help us to fund our transition."
"When people attack Shell for not going fast enough that feels deeply personal," he added. "But I have no choice but to deal with the criticism. I cannot walk away from it or hide under my desk."
Recommended for you

UK North Sea sees chance for political reprieve in energy crisis