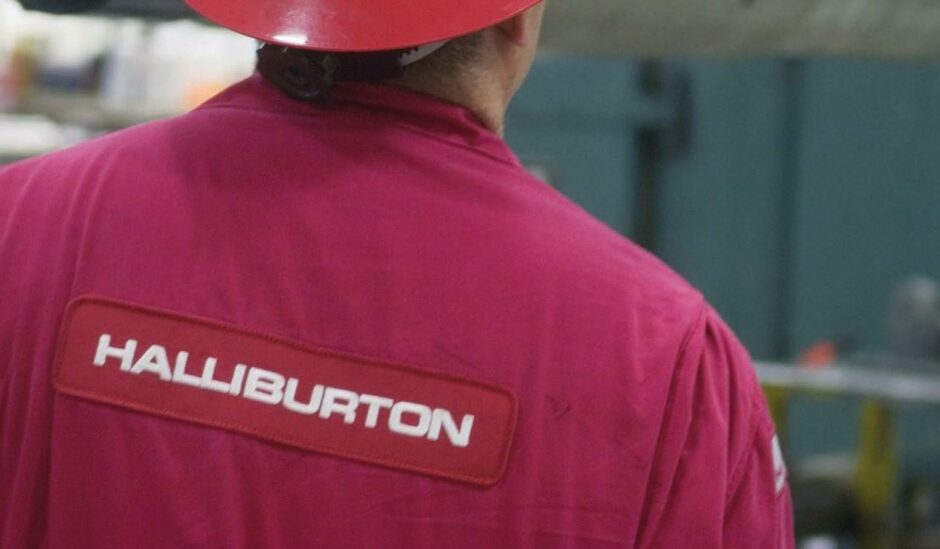 US oilfield services giant Halliburton is back in the black after a "solid execution" of its strategy in the last year.
The company reported pre tax profits for 2021 of $1.2 billion (£889 million), a huge improvement on 2020 when it slumped to losses of £3.2bn (£2.4bn).
There were improvements elsewhere too, with Halliburton (NYSE: HAL) posting revenue for the year of $15.3bn (£11.3bn), an increase of $850m (£630m), or 6%, from 2020.
Revenue for Europe, Africa and the Commonwealth of Independent States (CIS) for the fourth quarter alone was $730m (£541m).
The 8% sequential increase as drive by higher software and completion tool sales and improved activity across multiple product service lines in Norway and Egypt.
Those gains were partially offset by reduced pipeline services and well construction activity in the UK, as well as lower activity in multiple product service lines in Russia.
Looking ahead, Halliburton expects to cash in on a "multi-year upcycle" in the oil and gas industry.
Jeff Miller, the company's chairman, president and chief executive, said: "I am excited about the accelerating multi-year upcycle. I expect the macro industry environment to remain supportive and the international and North America markets to continue their simultaneous growth.
"Halliburton uniquely benefits from this constructive environment. Our value proposition works, we have the right strategies for both international and North America markets, we are leaders in digital and automation, and we drive capital efficiency while advancing a sustainable energy future.
"I fully expect that Halliburton will accelerate cash flow generation, strengthen our balance sheet, and increase cash returns to shareholders in this upcycle."
Dividend
In light of its improved balance sheet, Halliburton has declared a 2022 first quarter dividend of $0.12 (8p) a share.
It will be paid to shareholders at the end of March.
Mr Miller added: "I am pleased with our solid execution in the fourth quarter and for the full year. Both operating divisions experienced revenue growth in the international and North America markets. Our Completion and Production division delivered solid mid-teens margins, and our Drilling and Evaluation division margins surprised to the upside.
"Today's announcements of the dividend increase and debt retirement demonstrate my confidence in our business, customers, employees, and value proposition."
Severance
Halliburton forked out $15m (£11m) in severance costs in 2021, a decrease on the previous year's figure of $384m (£285m).
In 2020 the Houston-headquartered company confirmed plans to close its main UK office in Aberdeen.
The announcement came just three months after it cut a reported 160 jobs in the north-east, mostly in Aberdeen and Peterhead.
Globally, Halliburton implemented "strategic priorities" in response to the Covid-19 pandemic and oil price crash in 2020, including slashing its headcount by 15,000.
Recommended for you

Halliburton aims to pay out half of free cash flow to investors