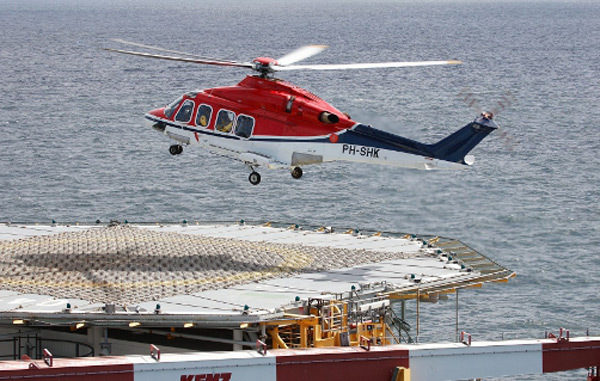 Operator CHC Helicopter said yesterday it had won a £29million deal with energy firm Centrica for flights in the North Sea.
CHC said the three-year deal, which comes with an optional two-year extension, was for flights out of Aberdeen to the central and northern North Sea in addition to a dedicated AgustaWestland AW139 in the southern North Sea.
The agreement for the Aberdeen flights begins this month, while the AW139 will start going to installations including York and Rough from November.
Previously, Centrica had pay-as-you-use contracts with CHC and the two other major North Sea helicopter operators, Bond Offshore Helicopters and Bristow Helicopters.
Centrica said those agreements would remain in place, but added the deal with CHC guaranteed it use of aircraft when required.
Mark Abbey, CHC's west North Sea regional director, said: "Centrica is one of the largest producers of gas on the UK continental shelf and has an ambitious strategy to grow its business in our region and internationally.
"We have provided services for Centrica for many years and we are extremely proud to have been chosen to support their operations going forward."
Under the agreement CHC will fly for both Centrica Energy – the group's exploration and production division – and the operation which holds gas under the North Sea to meet peak demand, Centrica Storage. The storage division uses Rough to meet around 10% of the country's peak daily needs.
Roddy McKinnon, operations business support manager at Centrica Storage, said: "This is a deal which strengthens Centrica Storage's very successful partnership with CHC, which has meant we've been able to run our Rough asset efficiently, carrying our people and equipment safely offshore, helping provide vital gas to the UK when it is most needed in the winter."