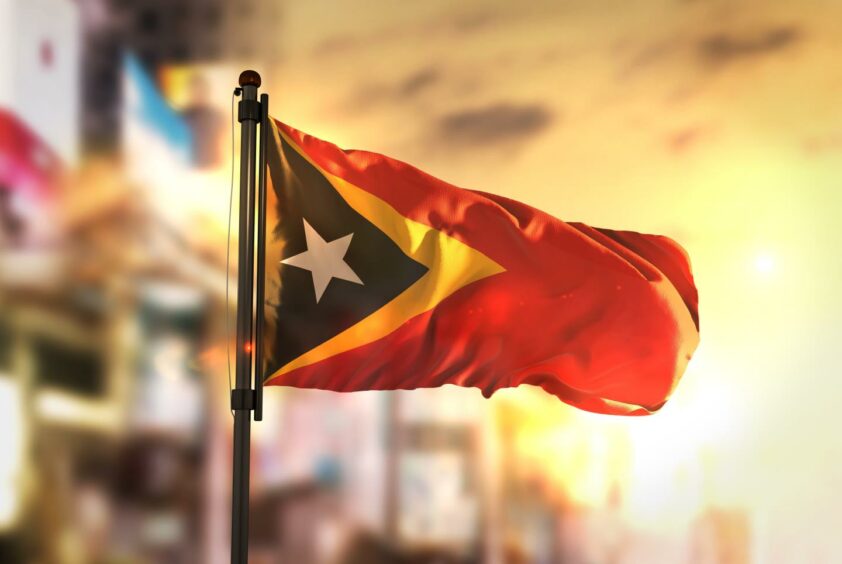 Leslie Peterkin, chief executive of London-listed Advance Energy, will leave the company as part of a cost-cutting drive after a highly anticipated exploration well offshore East Timor failed to deliver commercial success. The company is now seeking growth through acquisitions.
Results announced two weeks ago from the Buffalo-10 well drilled by Carnarvon Energy (ASX:CVN) and Advance Energy (LON:ADV) offshore East Timor disappointed. Drilling at the redevelopment project was targeting a potential oil bonanza.
Following the recent results of the Buffalo-10 well, Advance said on 28 January that it has undertaken a review of its cost structure to significantly reduce costs. The board has implemented measures to reduce the company's costs by over 50% through several initiatives, including reducing salaries and director fees by over 60%. "To support these initiatives, CEO Leslie Peterkin has decided to resign from the company with immediate effect, and he will be replaced on an interim basis by current non-executive director Larry Bottomley," said Advance.
Following completion of the Buffalo-10 well and the settlement of associated authorised costs and supported by the initiatives to reduce the cost base, the board believes it has sufficient liquidity to progress new business development through the current calendar year.
The board said it has refined the strategy for the company, which is to create a self-funding oil and gas production company to take advantage of growth opportunities being generated as industry players reshape their portfolios to manage energy transition to net-zero emissions.
"By concentrating on non-operated cash-generative assets and capitalising on the current deal pipeline, the company aims to lever the time and cost expended in assessing potential new ventures over the last year built on the Board's extensive industry relationships. Ranging from Europe, Africa and the Far East, the opportunities the Company is assessing are suitable for debt or vendor financing, and the company is currently funded to mature these options," said Advance.
The board said it is confident that it will enter into an agreement on at least one opportunity in its pipeline this calendar year.
Carnarvon gives up as widely anticipated Buffalo probe disappoints offshore East Timor
"We thank Leslie for his efforts since the inception of Advance Energy, including his decision to leave the company in order to reduce its cost base. The board fully recognises the disappointment of recent events and being wholly aligned with shareholders, recognises what needs to be done to stabilise and re-build. Advance Energy retains a high quality and well-connected board which is progressing a compelling business development pipeline," said non-executive chairman, Mark Rollins.
"I would also like to thank Larry for stepping into the role of leading the company through this next stage of delivering new business, no doubt with the energy and enthusiasm that he has brought since joining the company at the RTO," he added.
Outgoing CEO Leslie Peterkin said "the outcome of the B-10 well was a huge disappointment given the significant input that went into the project and the high degree of confidence that it would result in a commercial development. To support the company with its efforts to reduce the cost base, I have decided to step down, and leave the company in the very capable hands of the remaining board who I have no doubt will steer Advance Energy through these near-term challenges and set the company on a new long-term growth path."
Recommended for you

Woodside boss makes blunder with East Timor LNG comments