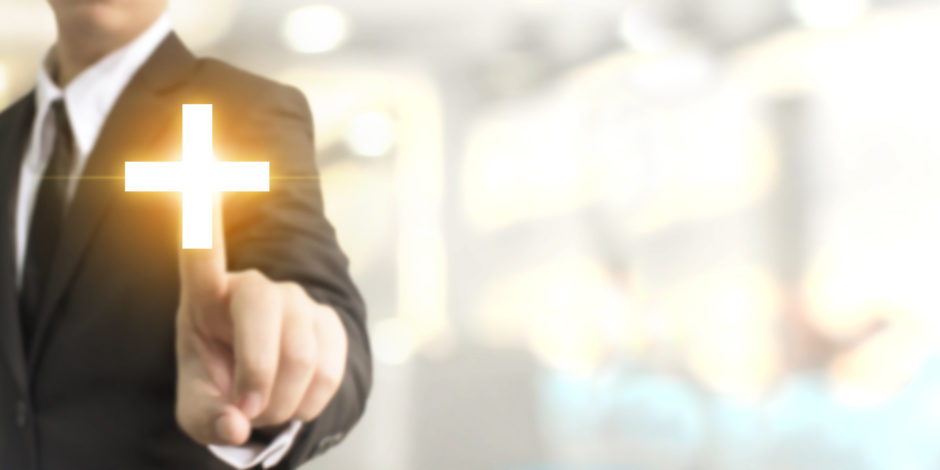 Anderson Anderson & Brown Corporate Finance (AABcf) is delighted to share with you our Deals+ update for Q4 2021 in conjunction with Energy Voice, highlighting selected Energy M&A and Fundraising transactions across the UK.
The energy sector underwent a much needed rebound during 2021. The oil price saw a steady rise throughout the year and at time of writing sits at $84 p.b, a stark contrast to the c.$16 p.b lows of 2020 with the supply cap placed by OPEC and increasing geo-political risks globally being major contributors to this.
M&A activity remained strong throughout 2021. Emerging upstream player NEO Energy completed the acquisition of JX Nippon Exploration and Production (U.K). Furthermore, we saw Aberdeen based subsea equipment rental company Ashtead Technology list on London's AIM market as they continue to grow their core capabilities in geophysical and positioning rental equipment and push to capitalise on the growth in the offshore wind market.
Our own corporate finance team (AABcf) advised on a number of deals within the energy sector. A stand-out deal being Waldorf Energy's £330 million acquisition of Cairn Energy's interests in the Catcher and Kraken fields. Furthermore, we acted as tax advisors on STATS UK's £73 million disposal to SRJ Technologies along with software company OPEX Groups disposal to ERM. The team also acted for Aberdeen-based wellbore barrier specialist isol8 in their £3.5 million investment from BGF.
We expect continued M&A activity across the energy sector in 2022, as we see an increased number of companies begin to reposition themselves to the renewable and green energy subsectors as they strive to meet their net-zero targets. With this we expect a strong year for deal activity in the sector throughout 2022.
Mergers and Acquisitions 
| Sold | Buyer | Description |
| --- | --- | --- |
| AGR Well Management Limited | SpotOn Energy Holding AS | SpotOn Energy Holding AS acquired AGR Well Management Limited, Scotland for an undisclosed amount. As compensation for the acquisition, AGR has received 20% ownership in SpotOn. |
| Operational Excellence (OPEX) Group Limited | Environmental Resources Management Limited | ERM (Environmental Resources Management Limited) acquired AI and data science solutions provider, OPEX Group Limited for an undisclosed amount. ERM's acquisition marks a continued growth for the business as its focus has been to reduce emissions and improve sustainability. |
| STATS (UK) Limited | SRJ Technologies Group plc | SRJ Technologies acquired STATS (UK) Limited for £73m. The shareholders of STATS (UK) executed a share purchase agreement to sell 100% of their issued share capital to SRJ Technologies in a move to combine with SRJ's portfolio. |
| Taylor Hopkinson Limited | Brunel International | Brunel International, a global renewable energy company, acquired Taylor Hopkinson Limited, a fast-growing recruitment specialist for an undisclosed amount. The acquisition will be a strong accelerator to Brunel's position in the renewable energy market. |
| JX Nippon Exploration & Production (U.K) Limited | NEO Energy | NEO Energy agreed to acquire a 100% shares in JX Nippon Exploration and Production (UK) from JX Nippon E&P UK for £1.2bn. The transaction is in line with NEO Energy's focused expansion by adding more assets to its portfolio. |
| Hydrodec Group | Slicker Recycling Limited | UK-based Slicker Recycling Limited acquired North American oil re-fining company, Hydrodec Group for an undisclosed amount. The innovative carbon and electric grids utilized by Hydrodec will allow Slicker to expand their recycling business into the green energy sector. |
| Ashtead Technology | IPO | Ashtead Technology, subsea equipment rental company based in Aberdeen, Scotland listed on London's AIM market, as they continue to grow their core business in subsea technology rentals and push for growth in the offshore wind market. |
| ARB Wind | Briggs Marine Contractors Limited | Briggs Marine acquired ARB Wind, Fife, Scotland in a majority stake acquisition for an undisclosed amount. Briggs and ARB's acquisition will allow a number of Scottish windfarms to increase in their maintenance services as well as provide operations to support expansion. |
| Marubeni North Sea Limited | Ithica Energy (UK) | Ithica Energy, an Aberdeen based Oil & Gas company acquired Japanese owned business Marubeni North Sea Limited for an undisclosed amount. |
| Cairn Energy's interest in Catcher and Kraken fields | Waldorf Energy | Waldorf Production completed the acquisition of Cairn Energy's interest in the Catcher and Kraken North Sea fields for consideration of c.£330m, with the cash helping Cairn further pursue their strategic goals. |
| Hughes Subsea Services Limited | OEG Offshore Limited | OEG Offshore Limited acquired Hughes Subsea Services Limited for an undisclosed amount. This acquisition completed OEG' second acquisition in a week and will further help OEG grow their product and service offering. |
| Ocean Geo Solutions, Inc. | Xodus Group Limited | Xodus Group Limited acquired data interpretation consultant Ocean Geo Solutions, Houston TX, USA for an undisclosed amount. The acquisition highlighting Xodus' continued global expansion. |
Fundraisers
| Company | Funders | Description |
| --- | --- | --- |
| Aker Offshore Wind | British Government | Aker Offshore Wind secured a £2m grant from the British government to fund a three-year contract to develop the UK's first wind turbine blade recycling plant. |
Recommended for you

Geopolitical tensions driving M&A activity