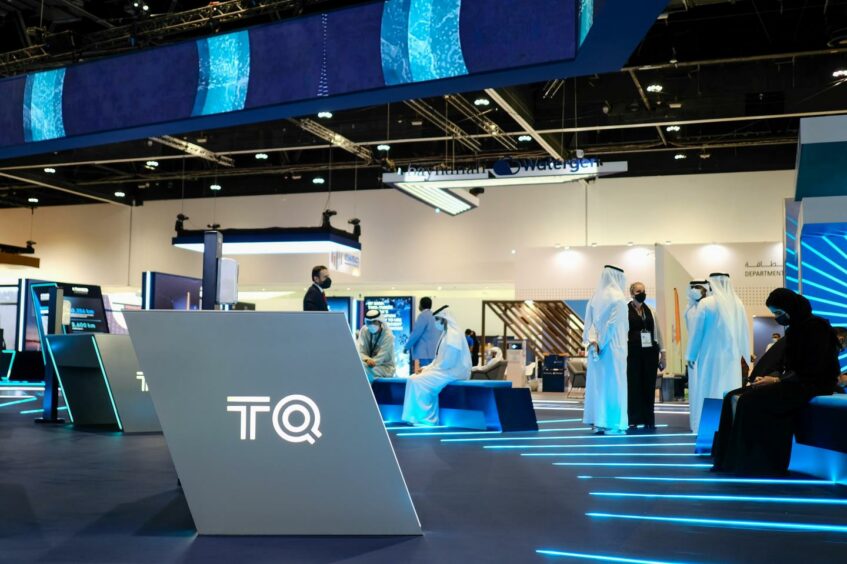 The Abu Dhabi-based energy group said it had delivered a 'very strong' performance in 2021, underpinned by its utilities business and boosted by higher commodity prices.
Abu Dhabi National Energy Company (TAQA) reported group-wide pre-tax profits of 6.7 billion dirhams (£1.35bn) for full-year 2021, from £810 million in 2020.
Publishing its pro-forma accounts Friday, TAQA said revenues had risen 11% year on year to £9.2bn, on the back of strong commodity prices within its oil and gas business, while adjusted EBITDA rose 23% to £3.96 billion.
Net income increased by £640 million, again on the back of greater contributions from oil and gas sales and reflecting a £300m post-tax impairment charge in the previous year.
TAQA said 2021 had seen it begin to "actively execute" its 2030 strategy for sustainable growth and returns. This includes plans unveiled in December to take stakes in renewable energy investor Masdar, alongside Abu Dhabi National Oil Company (ADNOC).
Across the group, TAQA said oil and gas average production volumes increased to 122,400 barrels of oil equivalent per day (boepd), an increase of 4% on last year, driven by higher production in Europe, in particular the United Kingdom.
TAQA Chairman H.E. Mohamed Hassan Alsuwaidi commented: "In 2021, TAQA Group outlined an ambitious growth strategy, setting its sights on being the recognised low carbon power and water champion of Abu Dhabi and beyond.
"TAQA's strategy put a stake in the ground, showcasing its commitment to decarbonization and growth with a clear roadmap to 2030."
"TAQA continues to evolve and grow at a rapid pace as a fully diversified and integrated utilities company, while maintaining standalone investment grade credit ratings and delivering attractive and stable returns to its shareholders."
Group CEO and managing director Jasim Husain Thabet also pointed to a major electrification projects launched with ADNOC, with the aim of helping to decarbonise offshore operations.
"This has laid the groundwork for 2022, which began with publishing our first sustainability report– demonstrating our commitment to ESG and further supporting the UAE's Net Zero by 2050 strategic initiative," Mr Thabet added.
The company's board proposed a final cash dividend of £240m for the fourth quarter of financial 2021, bringing total dividends for the year to £620m.
Recommended for you

Big Oil faces headwinds after record $199 billion profit haul