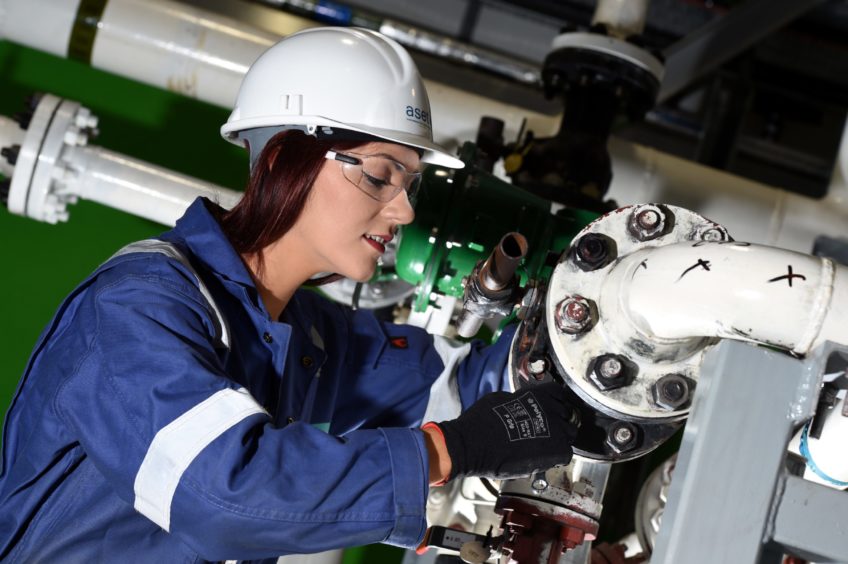 Recruitment for this year's Oil and Gas Technical Apprenticeship Programme (OGTAP) has got underway today.
Managed by global skills body OPITO and the Engineering Construction Industry Training Board (ECITB), the innovative scheme is on the lookout for members for its 2022 cohort.
Applications will close on March 25.
The OGTAP initiative was launched in 1999 to create a sustainable pipeline of skilled and competent technicians.
Since then, more than 2,000 people have completed the four-year apprenticeship across four disciplines – instrument and control, electrical maintenance mechanical maintenance and process operations.
Apprentices gain recognised qualifications, combined with practical training while working alongside OGTAP sponsoring companies.
Ewen Hay, director, products, services and spprenticeships at OPITO, said: "We are delighted to announce that applications are now open for this year's OGTAP intake which has long been recognised as one of the most successful apprenticeship schemes of its kind.
"There is always a huge demand for an OGTAP place which is not surprising given the many exciting and diverse opportunities this industry offers and we welcome applications from anybody who meets the entry requirements with an interest in pursuing a career in this field.
"With the world of energy ever-changing it's vital that we develop a skilled workforce to deliver a net zero future. Apprentices are set to play a huge role in the future energy workforce and the OGTAP programme provides the fundamental qualifications needed for roles across the energy sector now and in the future."
Successful applicants on the scheme will attend an industry appointed college for 21 months, gaining various qualifications.
After college, OGTAP apprentices then spend two years with a sponsoring energy company where they receive expert training and mentoring, gaining industry specific skills as well as a Scottish Vocational Qualification (SVQ) at SCVQ Level 7 in their discipline.
Chris Claydon, chief executive of the ECITB, said: "Apprentices are the lifeblood of the engineering construction industry and will continue to be vital as our industry and its clients embark on the journey to net zero. The ECITB has supported the OGTAP scheme for a number of years, helping to train up thousands of young technicians for successful careers in the offshore energy industry."