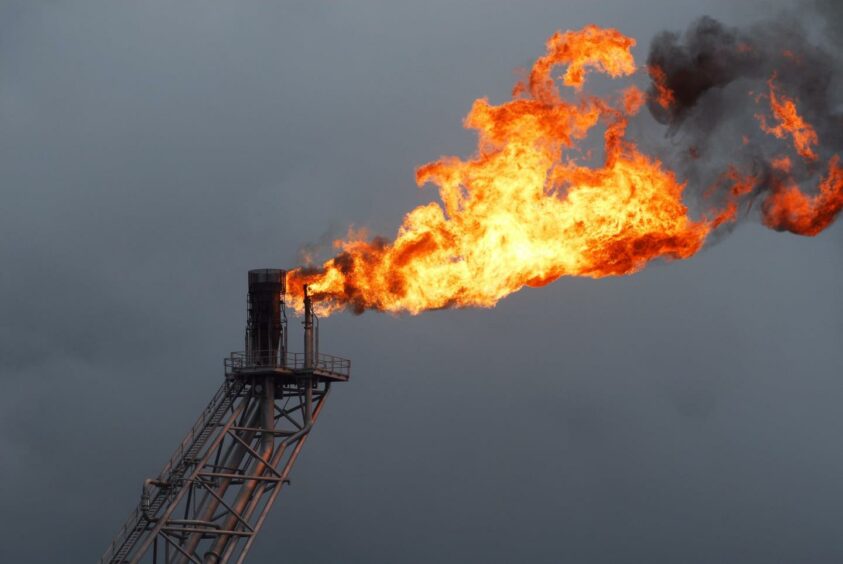 Europe's biggest banks are still pumping billions into the oil and gas sector despite signing up to a landmark net zero initiative.
New data from charity ShareAction shows 25 banks have provided around £300 billion in finance to the likes of ExxonMobil, Saudi Aramco, Shell and BP since 2016.
HSBC tops the table with £42bn, followed by Barclays with £36bn and BNP Paribas with £34bn, according to the non-governmental organisation's 'Oil and Gas Expansion' report.
ShareAction has warned investors about the potential for their cash to become wrapped up in stranded assets as the energy transition accelerates.
Campaigners also accused the banks of flaunting the guidance from the International Energy Agency (IEA).
The IEA said last year that no new oil and gas fields should be developed, beyond those already sanctioned, if the energy sector is to hit net zero by 2050.
According to the ShareAction, 24 of the companies in its study are members of the UN-convened Net Zero Banking Alliance (NZBA) – the exception is DZ Bank, which is a member of the Net Zero Banking Alliance Germany.
Since joining the alliance last year, those 24 banks have provided £24bn to oil and gas firms.
Over half of that amount has come from the NZBA's four founding members – HSBC, Barclays, BNP Paribas and Deutsche Bank.
Mark Campanale, founder and executive chairman of Carbon Tracker, said: "ShareAction has produced excellent analysis which reminds banks that there is no pathway to net zero that involves funding an expansion in production of fossil fuels.
"The IEA's 'NetZero2050' report tells us that for the world to avoid 1.5C of heating, then no investment is needed anywhere in any new coal, oil or gas production.
"Now is the time for banks to get real with the science, and announce a science-based moratorium on funding new fossil fuel projects."
ShareAction said that financing oil & gas expansion is a "lose-lose" scenario for banks and their investors
Xavier Lerin, senior research manager at the NGO, said: "If oil & gas demand decreases in line with 1.5C scenarios, prices will fall and assets will become stranded. On the other hand, if demand does not fall enough to limit global warming to 1.5C, the economy will suffer from severe physical climate impacts. Either way, value will be destroyed for energy companies, banks and their investors."
Oil and gas player or integrated energy company?
Despite ShareAction's pledge that banks are funding oil and gas players, many of the companies named in the report are making significant low carbon plays.
Shell and BP were among the big winners in the ScotWind offshore wind leasing round – the latter also forked out hundreds of millions in the equivalent process in England and Wales.
Meanwhile ExxonMobil is using its deep pockets to advance the development of carbon capture and storage (CCS).
The US supermajor struck a deal last year to participate in the Acorn CCS project, a trailblazing scheme based at the St Fergus gas terminal, Aberdeenshire.
BP, Shell, Saudi Aramco and ExxonMobil all also have their own commitments in place to become net zero by 2050.
Banking giants respond to report
A Deutsche Bank spokesman said: "Carbon intensive sectors account for only a small share of our loan book and based on publicly available data our lending and underwriting activity in fossil fuels is significantly smaller than global peers'.
"Moreover, our aim is to support all of our customers as we transition to a net zero world. We are well under way to reach our already advanced target of 200 billion Euros in ESG financing and investments even earlier than by 2023. Part of this journey is an intense dialogue with clients to move from high-carbon business models towards low and no-carbon ones.
"We have committed to align the operational and attributable emissions from our portfolio with pathways to net-zero by 2050 or sooner. This includes measuring and subsequently disclosing the carbon intensity of our loan portfolio and developing and disclosing plans to adjust its footprint in accordance with national and international climate targets by end of this year."
An HSBC spokesperson said: "We are committed to working with our customers to achieve a transition towards a thriving low carbon economy. We published our thermal coal phase-out policy in December and will publish science-based targets to align financing for the Oil and Gas and Power and Utilities sectors with the goals and timelines of the Paris Agreement in our Annual Report and Accounts on 22 February 2022."
A Barclays spokesperson said: "Barclays continues to engage with a broad range of stakeholders on climate and sustainability topics. We continue to focus on our ambition to become a net zero bank by 2050, and our commitment to align our financing with the goals and timelines of the Paris Agreement. As part of this commitment, we have set a target for a 15% absolute reduction in our financed emissions from Energy, including coal, oil and gas, by 2025. We also have restrictions around the direct financing of new oil and gas exploration projects in the Arctic or financing for companies primarily engaged in oil and gas exploration and production in this region."
A BNP Paribas spokesperson said: "As the leading bank in continental Europe, BNP Paribas is a major financier of European energy companies that are largely committed to transitioning their model through strong investments in developing renewable energies. The Group is convinced that these players, due to their technical and financial capacities, have the levers necessary to accelerate transition by developing renewable energy and other transformative solutions (electrification, green hydrogen, green gas, biofuels, etc.).
"ShareAction's report, which takes into account the financing granted from 2016 to 2021, shows a significant decrease in the support granted by BNP Paribas to oil and gas players in 2021 compared to 2019. Note that 2020 was marked by needs from all sectors of the economy totally atypical and that BNP Paribas played an important stabilising role for all sectors. It did so too, but to a lesser extent, for the oil and gas sector. This reduction in BNP Paribas' support to the oil and gas sector will continue as we implement the commitment we announced in May 2021, following our membership in the Net Zero Banking Alliance (NZBA), to reduce by 10% from 2020 the amount of credit exposure to oil and gas exploration and production activities by 2025. This commitment will be further strengthened by the end of Q1 2022."
Recommended for you

"Majority" of UK workers will see no major job impacts from net zero transition