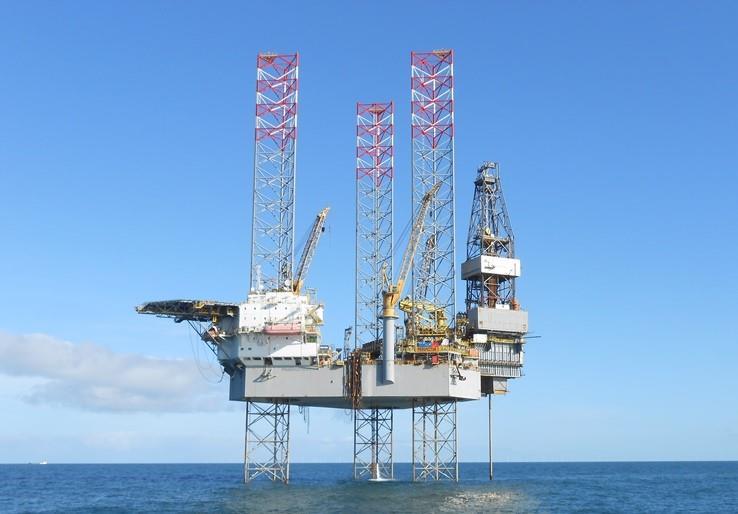 The market for shallow water offshore drilling is on the up sparked by higher oil and gas prices and tight supply.
Patrick Schron, chief executive of contractor Borr Drilling, says it is also becoming "increasingly evident" that the supply of rigs ready to work within six months is "far less" than previously thought.
As such the company is tipping day rates to increase, based on current tender activity and available jack-up supply.
Borr Drilling currently has 18 rigs contracted and committed for future work.
In its fourth quarter results, the company's revenue was $69.1m, a dip of $3.9m compared to the third quarter of 2021.
The drop has been put down to a "slight delay" in the start-up of new contracts.
But Borr Drilling says it remains on track to have all its 23 available rigs committed and under contract by the end of the year.
Mr Schorn said: "Regarding the refinancing efforts, we passed the first milestone in the fourth quarter with the shipyards, and we have continued the engagement with the remaining creditors. Based on the constructive nature of these discussion, we expect to report significant progress in the next quarter
"The financial performance has been strong with the Adjusted EBITDA extending the positive trend to $25 million in Q4 2021, which we expect to continue improving into 2022 with more rigs being activated and commencing contracts. On Adjusted EBITDA specifically, we would, based on the current employment situation and projections for new contracts,  expect the Adjusted EBITDA run-rate to double by year end 2022.
"Our current expectation for full year 2022 based on the same employment assessment is to have revenues in the range of $375-$400 million and Adjusted EBITDA in the range of $115-$140 million2. Results for the first half of 2022 may be negatively affected by some downtime between contracts and preparing for activated rigs to commence new contacts.
"The current commodity supply-demand dynamics are putting us in a unique position to capitalize on our large modern fleet – and generate premium returns on the available rigs."
Recommended for you

Shelf Drilling Perseverance rig to depart North Sea for £58m Vietnam contract