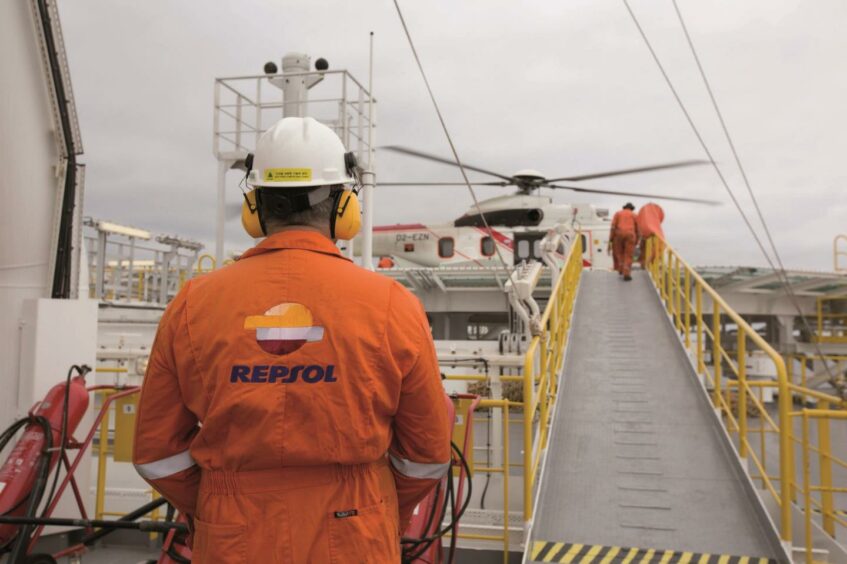 Energy and chemicals giant Repsol (BME:REP) has reported profits of €2.49 billion (£2.1bn) across its activities last year, in a return to pre-pandemic form.
Net income for the fourth quarter of 2021 stood at €872m (£728m).
The results reverse more than €3bn in losses seen for full-year 2020, and mark a promising start to the first of the company's five-year strategic plan, which Repsol says will focus the company on efficiency and transformation, on the road to becoming carbon-neutral by 2050.
Repsol said performance in its exploration and production activity was "particularly noteworthy," with its upstream division generating €1.7bn (£1.4bn) euros during the year, €624m (£521m) of which was in Q4.
Results were influenced by the upward trend in raw material prices and the efficiency measures that "prioritize value over volume" the company said.
However, it noted higher production and general costs led to a drag of around €134m (£112m) on operating income, mainly as a result of higher maintenance costs.
Repsol rationalised activity last year, reducing its operations to fifteen countries and selling assets in Malaysia and Vietnam, as well as a stake in the Arog joint venture in Russia. It also ended oil production in Spain, and several other exploration markets, to concentrate activity in areas where it says it can make good on competitive advantages.
Group-wide production averaged 572,000 barrels of oil equivalent per day, with UK operations putting out 6,000 barrels of oil and 4 billion cubic feet of gas.
Total hydrocarbons reserves including equity stakes at the end of 2021 stood at 1.9 billion boe.
Only one exploration well was declared positive during Q4 – Black Tip North in US – while the other – Dovregubben in Norway – was dry.
At the end of the year, one exploration well (Sararenda-X3D) in Bolivia and one appraisal well (Monument-2) in the US were in progress, it added.
Meanwhile, Repsol's renewables unit generated €542m (£452m) for the year, spurred by increased clean energy generation and project start ups. The group now was 3.7 gigawatts (GW) of installed capacity and now intends to reach 6GW by 2025, and 20GW by 2030.
The company says 35% of its investments from 2021-25 will be allocated to low-carbon initiatives, including a sizable position in hydrogen projects. The company's hydrogen strategy foresees reaching a generation capacity equivalent to 552 MW in 2025 and 1.9 GW in 2030, requiring €2.5bn (£2.1bn) of investment.
Commenting on the results, chief executive Josu Jon Imaz said: "These results demonstrate the fulfillment and effectiveness of the pillars of our 2021-2025 Strategic Plan in its first year of implementation. They reinforce a solid financial position accompanied by our commitment to increase shareholder remuneration, our commitment to industry as a vehicle for the energy transition, and our progress in our ambition to be a carbon neutral company by 2050."
Recommended for you

Boskalis reports healthy H1 profit amid HAL takeover bid