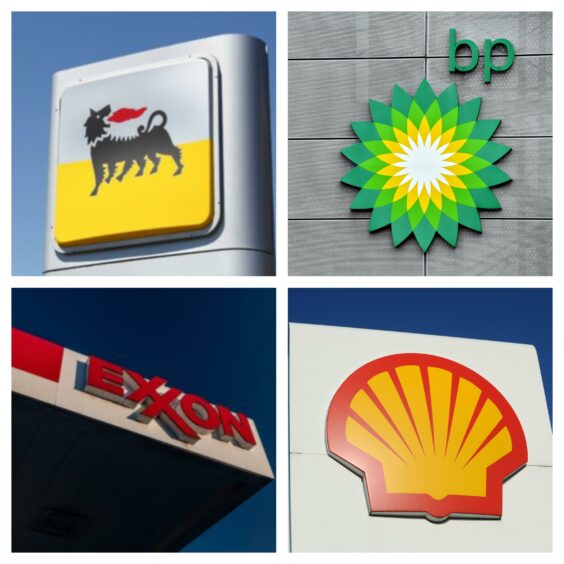 Oil and gas giants are expected to fork out billions of pounds on share buybacks this year as they reap bumper profits.
According to data from Bernstein Research, and quoted in the Financial Times, the seven supermajors are on course to return £27.87 billion to shareholders.
Investment bank RBC Capital goes even further, putting the total buyback figure at £30bn.
In 2014, when the oil prices was last above $100 a barrel, energy majors spent around £15.4bn buying back shares from investors.
Europe and America's seven supermajors – BP, Shell, Eni, Equinor, TotalEnergies, ExxonMobil and Chevron – have been among the main beneficiaries of a recent return to healthy oil and gas prices.
Brent crude was trading at more than $90 a barrel on Monday and some analysts are tipping it to pass the $100 threshold for an extended time this year.
Gas prices too have hit record high levels in recent months as countries have emerged from the pandemic.
It has resulted in bumper profits for oil and gas firms, reversing the colossal losses that many of them endured during Covid-19.
There are calls for Westminster to tap into the profits of energy giants in order to ease the cost-of-living crisis that looms over the UK.
Industry chiefs have argued though that a windfall tax would hamper the sector's ability to invest in low carbon energy sources.
But these figures from Bernstein and RBC spark questions about whether energy giants are spending enough of their profits of renewables.
Calls for a windfall tax have been amplified in recent weeks after Shell and BP revealed the scale of their profits for 2021.
Shell reported pre-tax profits for last year of nearly $30 billion and announced an $8.5 billion share buyback scheme – it is due to take place in the first half of 2022.
Meanwhile BP plans to use its profits to increase its share buyback scheme by $1.5bn.
It also carried out a total of $3bn of buybacks in the third and fourth quarter of last year.
Recommended for you

Shell eyes more buybacks as Q3 profits meet expectations