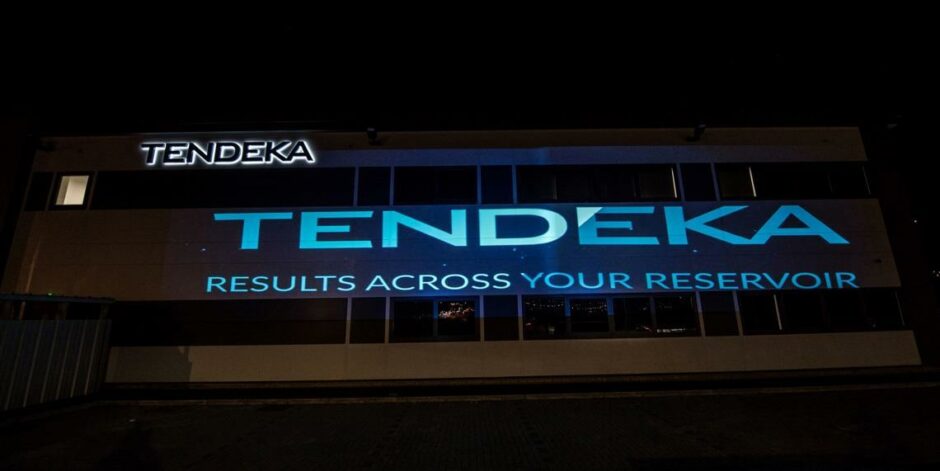 Aberdeen-headquartered energy services firm Tendeka has been acquired by Saudi Arabian oilfield services company TAQA.
Dhahran-based TAQA, not to be confused with the UAE-based oil and gas operator, has acquired 100% of Tendeka, it announced with the opening of International Petroleum Technology Conference in Riyadh this week.
Tendeka said the TAQA move will strengthen its capabilities in the Middle East and bring investment.
The Aberdeen-based company specialises in engineering and manufacturing technologies for oil and gas reservoir monitoring, advanced well production processes, and production optimisation technologies
Tendeka CEO Brad Baker said: "We are delighted to join the TAQA group. Tendeka has a rich history of providing innovative technologies for reservoir monitoring and production optimisation, and TAQA will contribute to our capabilities in the Middle East region as well as investing for our future growth."
The value of the deal has not been disclosed.
As well as Aberdeen, Tendeka has bases in the US, Norway, UAE and Malaysia.
TAQA chairman Ahmed bin Musa Al-Zahrani said: "We continue to implement the ' TAQA 2021' strategy to expand the scope of well services to become a leading global provider of services and equipment.
"The acquisition of Tendeka will complete our services and fill the completion gap Tendeka has an excellent technical and intellectual property base, a skilled workforce and a distinguished global presence, which will contribute to increasing our current and future offerings."
TAQA was established in 2003, formed with the backing of the Saudi Public Investment Fund.
Other shareholders include Saudi Aramco and Riyad Bank.
The firm said its strategy is to expand its oilfield services and equipment portfolio through different investment approaches, varying from acquiring equity stakes to full acquisitions of international companies.
Tendeka was established in 2009 through the consolidation of energy services firms SwellFix, Sensornet and Well Technology.
Recommended for you

Geopolitical tensions driving M&A activity