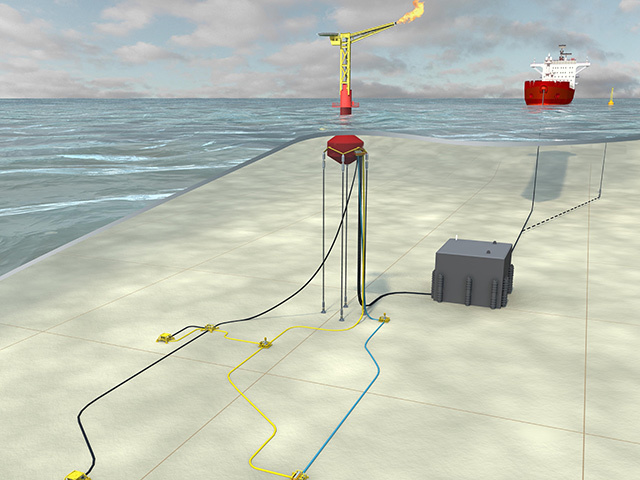 A North Sea development abandoned as uneconomic earlier this year is back on the drawing board thanks to new technology.
Antrim Energy said in March it would not be going ahead with the Fyne field due to "rapidly escalating costs", but the project is back on thanks to Aberdeen-based Advanced Buoy Technology (ABT).
Alongside joint-venture partner Enegi Oil, the firm will now submit a new plan to the UK Government to develop Fyne.
If the new proposals are accepted, ABT and Enegi will take on a 50% stake in the development, which holds proved and probable reserves of nearly 10million barrels of oil.
Antrim had previously planned to use a floating production vessel to exploit the central North Sea field, but said in March that projected capital costs made the development uneconomic.
It said yesterday that it had spent the last four months exploring alternatives before agreeing the deal with ABT and Enegi, under which it will remain as operator of the field.
ABT's solution centres around an unmanned buoy which sits just below the surface of the water, housing the production and processing equipment. The oil produced is then offloaded to a tanker to be transported ashore.
Antrim said the Department of Energy and Climate Change (DECC) had given it until November 2016 to start production.
Alan Minty, chief executive of Manchester-based Enegi Oil, said: "This is an example of how we can use the buoy solution to gain reserves and production in well-appraised, and therefore geologically low-risk, assets for a fraction of the price of traditional acquisition routes.
"The Fyne field is an ideal opportunity to show the potential of the buoy solution and is an example of how significant value can be unlocked in an asset which would otherwise have remained undeveloped."
Although Enegi and ABT received two North Sea licences from DECC in the latest licensing round, Enegi's current operations are focused on opportunities around the Port au Port Peninsula, in Newfoundland, Canada, and the Clare Basin in County Clare, Ireland.
Antrim's shares closed up nearly 35% at 7.75p yesterday.