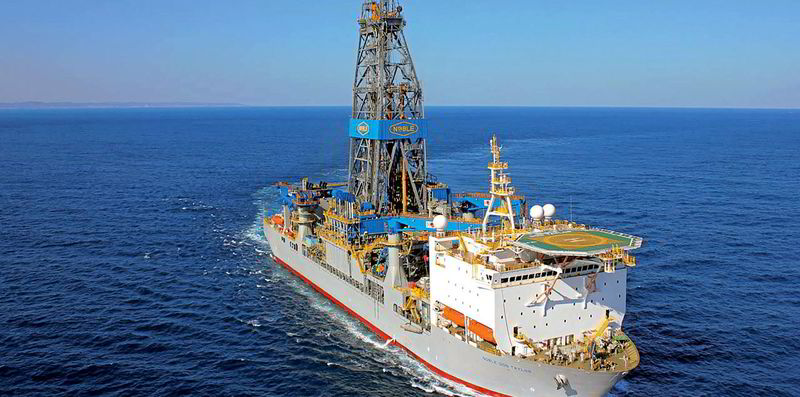 The UK's Competition and Markets Authority (CMA) has opened an investigation into the proposed merger of drilling stalwarts Noble and Maersk.
The proposed merger deal, first announced in November, would see Maersk Drilling and Noble Corporation shareholders own 50% each of the combined firm.
The resulting company, named Noble Corporation, would be jointly listed on the New York Stock Exchange and Nasdaq Copenhagen.
Analyst firm Esgian last year said the deal could bring the largest market capitalisation in the industry at as much as $3.4billion, surpassing rival Valaris at $2.8billion.
In an announcement published February 23, the CMA said it was considering whether the deal would fulfil the merger provisions of the Enterprise Act 2002 and, whether this would result in a "substantial lessening of competition" within the UK market for goods or services.
The CMA now has a two-month period to make its assessment and invite comments on the deal.
It will announce its decision whether to refer the merger for a further, Phase 2 investigation, by 22 April 2022.
'Industry giant'
At the time, Esgian estimated the Noble and Maersk Drilling fleets at $2.3billion and $2.25billion valuations respectively, well balanced with almost the same number of rigs and comparable fleet values.
The merger, expected to create synergies of $125m, has been unanimously approved by both companies' boards.
Maersk Drilling employs around 2,400 people and is headquartered in Denmark, while Noble currently has 2,300 employees and contractors worldwide. Both companies have offices in Aberdeen.
The new company will be headquartered in Houston, Texas but will maintain a "significant operating presence in Stavanger, Norway", Noble said, in order to retain "proximity to customers and support operations in the Norwegian sector and the broader North Sea, and to ensure continued access to talent".
They added that no workforce reductions are expected until after the deal completes, which is expected in mid-2022, though some reductions would be expected following that point.
The two firms said the planned to be fully integrated within two years following completion of the deal.
Recommended for you

CMA clears Baker Hughes acquisition in wake of Archer deal