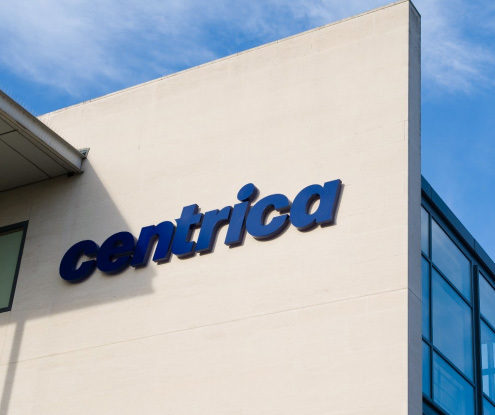 Energy group Centrica has said it will exit its gas supply deals with Russian firms, including state-owned major Gazprom.
Centrica, which owns the UK's largest consumer energy supplier British Gas, as well as upstream producer Spirit Energy, said it would be exiting its agreements "as a matter of urgency."
The announcement follows a raft of divestments and operational exits from Russian energy businesses in the wake of Russian military action in Ukraine.
Over the past two days supermajors BP, Shell and Equinor all announced plans to pull out of their partnerships in Russia, while TotalEnergies said it will not provide capital for new projects there.
In a statement, Centrica group executive Chris O'Shea said: "We are shocked by the events unfolding in Ukraine and the needless loss of lives."
"We intend to exit our gas supply agreements with Russian counterparts, principally Gazprom, as a matter of urgency."
Centrica has a medium-term contract with the UK arm of Gazprom Marketing & Trading, under which it is supplied with gas volumes from the open market. The gas supplied may not be of Russian origin.
"We are working through the details of how best to do this, additionally we will ensure we are compliant with all relevant sanctions," Mr O'Shea added.
Increasing volumes
In the meantime, gas flows westward from Russia appear to be increasing, at least in the short term.
Rystad senior analyst Kaushal Ramesh noted on Tuesday that: "Material increases in Russian gas exports to Europe, particularly through the Ukraine transit route, and sporadic westbound flows on the Yamal Europe pipeline have temporarily steadied prices, but bullish factors are creeping up."
He said TTF prices showed "relative calm" given the conflict, fluctuating around $37 /Mmbtu mark, following a surge to $44/Mmbtu on Thursday when the conflict escalated.
"At this moment, a disruption in flows is more likely to stem from damage to infrastructure. However, as the situation is evolving rapidly, the risk of disruptions due to sanctions on energy remains a real possibility.
"In Europe, Gazprom's customers may be factoring in risk of a disruption in supplies – either due to a physical disruption in flows due to damage to infrastructure or hampered purchase transactions due to intensifying sanctions that have so far spared gas exports."
"As such, it remains in Gazprom's, Ukraine's, and Europe's interest to continue steady pipeline supplies for as long as possible."
Recommended for you

Wintershall Dea takes €5.3 billion hit on Russian exit