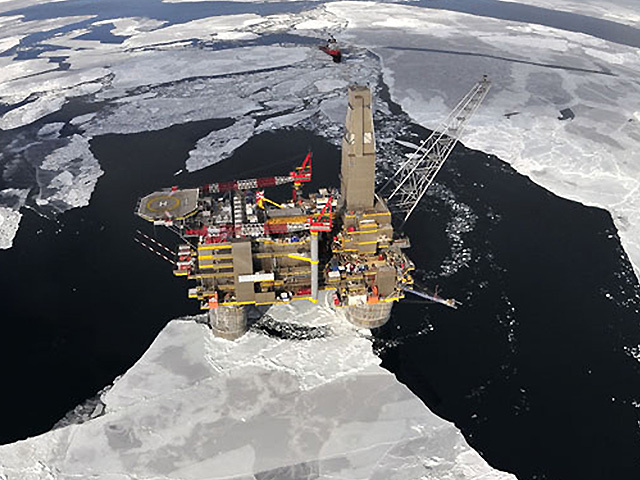 Oil and gas services firms are under increasing pressure to cut links with Russia, in a bid to ratchet up economic pressure in the wake of Russia's invasion of Ukraine.
It comes in the wake of an open letter from Scotland's Finance and Economy Secretary Kate Forbes MSP, in which she asked businesses to take "economic action" by reviewing their operations for links and connections to Russia and severing them.
This week saw a raft of energy majors announce plans to divest from Russian projects and ventures.
UK-headquartered BP announced it would exit its 19.75% holding in Rosneft, while Shell said it would divest its 27.5% stake in the Sakhalin-2 liquefied natural gas (LNG) facility, among other ventures.
Pressure is now growing on services firms to review their operations too.
Aberdeen-headquartered Wood Group employs around 40,000 people across 60 countries worldwide, including offices in Moscow and Sakhalin.
Its work in country includes a five-year technical support services (TSS) contract with Sakhalin Energy, the operator of Sakhalin-2, issued in 2017.
The five-year contract, which includes two, one-year extension options, is delivered by Wood's engineering team based in Yuzhno-Sakhalinsk on Sakhalin Island, and supported by the company's offices in Australia, Norway, China and the UK.
A spokesperson for Wood said: "Like many companies, we have been shocked and saddened by the events unfolding in Ukraine. We condemn the invasion and stand with the international community in calling for peace.
"Our activities in Russia represent a small part of our overall business (1% of total revenue in 2021) and our team includes both local and foreign nationals. As ever, the safety and wellbeing of our people is our top priority, and we are taking a range of measures to support them in what remains a fluid and dynamic environment."
Wood reported expected group-wide revenue of £6.4 billion for 2021. It had been expected to publish full results for the year on 8 March 2022, though this has been delayed.
The spokesperson added: "Our trade compliance team continue to assess the international sanctions, rules and regulations that have been introduced across the globe. We are actively engaged with our clients in Russia on these and on our duty of care to our people. This includes our contract to deliver technical support services in Sakhalin."
Training and services
Jersey-headquartered engineering and services group Petrofac has been working in Russia since 1993 and also has offices in Moscow and Sakhalin.
In addition to a longstanding training centre on the island, it expanded its presence in 2017 following the award of a contract to support Sakhalin Energy with its onshore processing facility, and in early February this year announced a new, three-year agreement to support green hydrogen development on the island.
Last October, the group also signed a memorandum of co-operation for a five-year strategic partnership with Gazprom, with the aim of further establishing itself in Russia. The agreement would see the two collaborate on industry standardisation and sustainable development, Petrofac said at the time.
In response, Petrofac said it had no significant activity ongoing in Russia with the Sakhalin-2 project now substantially complete, and that no work had commenced as a result of its memorandum signed with Gazprom.
The company said it had processes in place to comply with all relevant international regulations and sanctions.
Drilling and wells
Another Aberdeenshire-headquartered firm, KCA Deutag, employs nearly 9,300 people worldwide, operating and managing around 110 drilling rigs in 20 countries, including 21 units in Russia.
It has been operating there since 2002, and according to filings its Caspian and Russian business generated over $280 million in revenue in 2020, nearly a quarter of group-wide income for that year.
Last June it secured a five-year deal for platform drilling services offshore Russia, also reportedly with Sakhalin Energy.
KCA Deutag has been asked for comment.
Meanwhile, Plexus Holdings, also based in Aberdeen, announced Monday that it will "suspend activities" with its partner in Russia.
The oil well technology firm first signed a deal with Gusar LLC in 2016 to make and rent its exploration equipment for jack-up rigs in Russia, which ultimately lead to a deal to supply Russia state-owned firm Gazprom.
Plexus said it it is suspending activity in light of the "tragic war in Ukraine", and that its "thoughts are with the Ukrainian people, as well as with ordinary Russians who are suffering consequences".
The firm said its performance will remain broadly in line with expectations for 2022, but it will incur a negative cash flow impact of £650,000 as a result of the move.
Recommended for you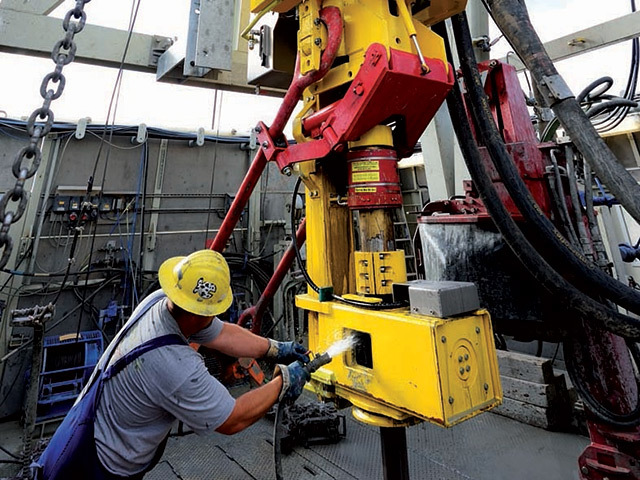 KCA Deutag filings chart impact of 'sophisticated' ransomware attack