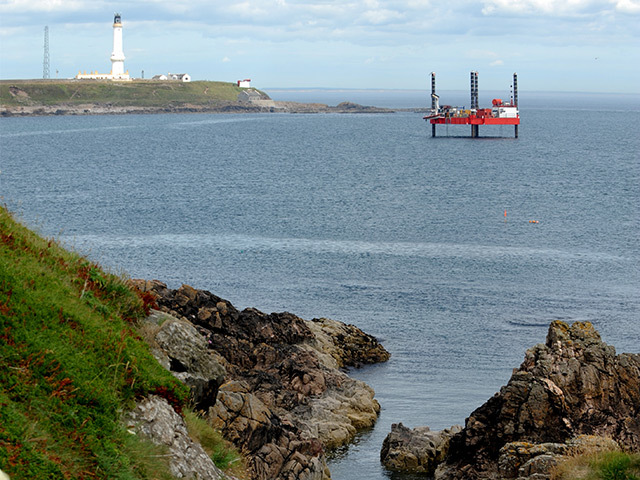 Aberdeen Harbour has started preparatory work for a proposed expansion into nearby Nigg Bay.
Port bosses want to invest £300million in new facilities in the bay to meet future demand from the oil and gas industry and cruise ships, and has started surveying the bedrock.
Two vessels are in the bay to drill bore holes, which will give Aberdeen Harbour Board (AHB) an insight into what construction work would be required if the development goes ahead.
AHB has forecast that expansion into Nigg Bay could create 10,000 jobs and be complete in five to 10 years if planning approval is granted. The first construction phase alone would require 1,600 people.
The harbour already contributes more than £420million a year to the Scottish economy and AHB predicts expansion into Nigg Bay will add a further £350million annually from 2030 onwards.
Ken Reilly, engineering director at AHB, said the survey work would continue until early autumn.
"In compiling a feasibility study into whether the construction of the new harbour is a viable option, it is vital that we gather a whole range of pertinent data," he said.
"This includes carrying out a range of studies, including a topographical study, environmental-impact assessment, traffic-impact survey and a geological survey."
Mr Reilly added survey work would also take place along the shoreline, but said: "It must be stressed that this survey work does not constitute the beginning of any kind of construction work. Instead, this is investigative activity only. Any decisions regarding the potential development will be subject to many factors."