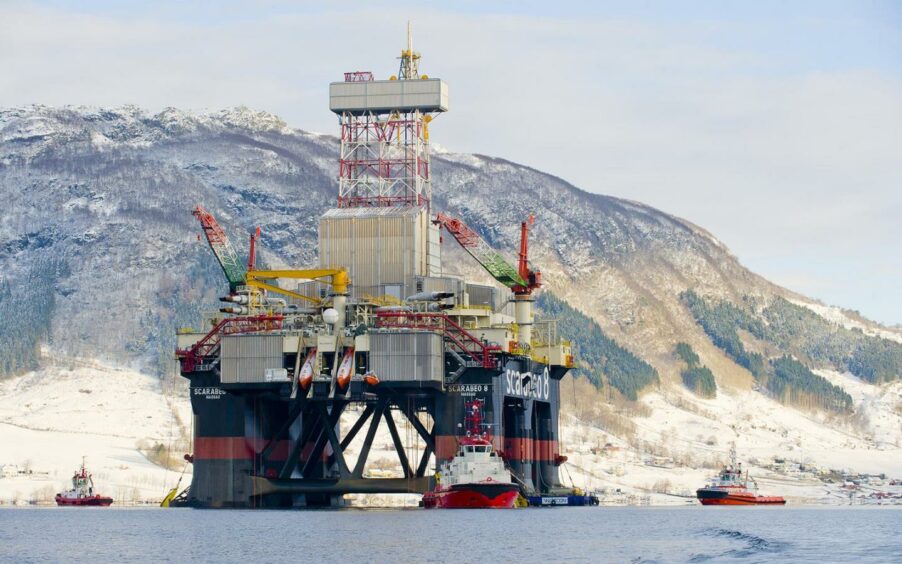 Saipem has been awarded a contract by Aker BP for a drilling campaign offshore Norway with its Scarabeo 8 unit.
Operations are expected to start from the end of Q4 2022, Saipem said, and will be carried out by Scarabeo 8, its sixth generation, harsh environment semisubmersible drilling unit.
The contract duration is three years with an approximate value of $325 million, Saipem added.
It includes the option of two one-year extensions and potential such as a performance bonus scheme and a mechanism of rate adjustment to market rates from the third year onward.
The rig will begin Aker BP's campaign after the end of its current works with Wintershall Dea, under contract since the fourth quarter of 2021.
The rig was selected to replace the West Mira, after its contract was terminated by the operator following a series of safety incidents.
It is a dual derrick deep water unit with a dynamic positioning system and enhanced mooring capabilities.
Saipem previously worked successfully with Aker BP in 2018, and the latest long-term contract further consolidates its collaboration with the company, it said.
It comes as Aker BP – a joint venture between the two oil majors – plans for to drill 13 exploration wells this year, with the potential to add 250 million barrels of oil equivalent.
Exploration spend will be around £290m dollars, while capex for the year is expected to be about £1.2bn.
Aker BP also intends to progress its portfolio of field development projects, and several key milestones are planned this year, including first oil from Hod and Johan Sverdrup Phase 2.
The company is also underway with its agreement to acquire Lundin Energy's oil and gas related assets. The deal would make it the second largest oil and gas company in Norway after state-backed Equinor.