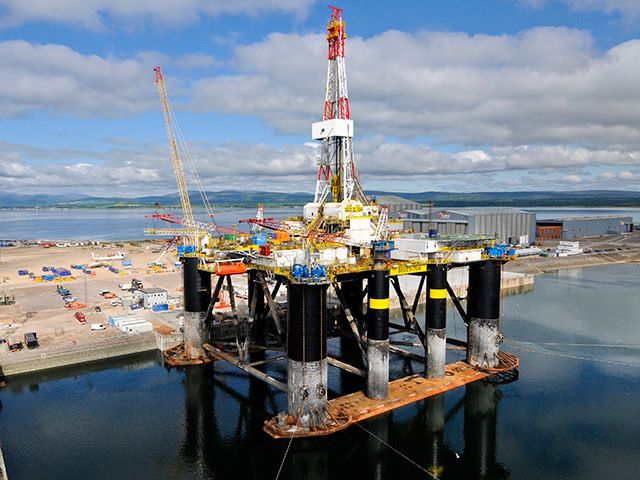 Thousands of jobs could be created in the north under plans to make Inverness Scotland's second oil and gas hub.
Energy leaders will meet in the Highland capital for the first time today as part of a drive to create 5,000 jobs in the north.
Representatives of international operators, service companies and business organisations have signed up to the Energy North Oil and Gas Steering Group, which aims to develop the sector in the Highlands and islands.
Members will gather for a meeting chaired by Energy Minister Fergus Ewing, who wants to draw further investment to the north and tap into a larger pool of workers to help fill the oil and gas industry's skills shortage.
The steering group will be led by trade body Energy North, supported by companies and bodies keen to secure investment in the region for decades to come including Amec, Global Energy Group, BG Group, the Department of Energy and Climate Change and the University of the Highlands and Islands.
Mr Ewing said: "Aberdeen has long held the reputation of being the oil and gas capital and leading the way in Scotland, but it is clear that we need to work together to see what other opportunities there might be in Scotland.
"Establishing a hub in the Highlands and islands will be welcome news to those who want to work in the prosperous oil and gas sector. The Energy North Oil and Gas Steering Group will be key in ensuring this success."
The meeting comes on the same day Energy North launches a two-year business strategy, which will lead to the organisation establishing a greater presence across the region with representatives in the north and north-east.
Energy North chief executive Ian Couper said the business strategy move would allow the body to work more closely with its near-200 members.
"The rapid growth of the organisation highlights the scale of opportunity and interest in oil and gas, renewables and nuclear development in the north of Scotland business community," he said.
"The plan represents a new chapter for Energy North and we are very much looking forward to working even more closely with our members to seize opportunities."
Pic: Transocean Sedco 704 at Nigg Energy Park © Derek Gordon dgordonphotography