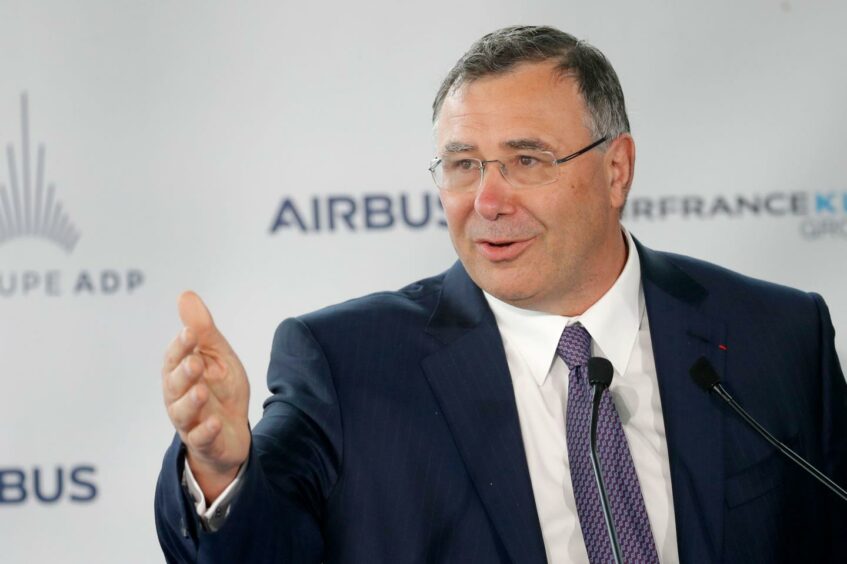 The chairman and chief executive officer of French energy major TotalEnergies, Patrick Pouyanné, will take home more than €3.9 million following a bumper year for the supermajor.
Mr Pouyanné's package of €3,971,329 (£3.3m) includes a €1.4m (£1.17m) salary for fiscal 2021, as well as a performance-related bonus of over €2.5m (£2.1m) and other in-kind benefits.
The bonus amounts to 179% of base salary, just shy of the scheme's 180% cap.
Mr Pouyanné was also granted 90,000 shares, worth €1,972,800, again in relation to company performance targets.
The 2021 award is around 20% up on the previous year's total of just over €3.2m.
In total, his compensation is around 59 times that of the median TotalEnergies employee, according to company filings.
TotalEnergies reported net income of $16 billion last year on the back of surging commodity prices, reversing poor performance in 2020 in the wake of the coronavirus pandemic.
2021 also saw the group rebrand, adding "Energies" to its name as part of a strategic transformation into a "multi-energy company".
Mr Pouyanné's remuneration sits slightly below that of his supermajor counterparts, with Shell CEO Ben van Beurden awarded a £6.1m payday following "impressive financial performance", while BP boss Bernard Looney netted £4.5m.
TotalEnergies' board approved a pay increase for fiscal 2022 which will see Mr Pouyanné's salary rise to €1.55m this year, while his share award will also rise to 100,000 shares.
"This compensation had been remained unchanged since 2016 and this increase corresponds to an annual average increase in approximately 1.7% compared to an average increase for employees above 2% over the same period," the company said in its annual report.
Notably, between May and December 2020, his salary was also reduced by 25% as a result of the coronavirus pandemic and the corresponding impact on commodity prices.
Meanwhile, the group is under increasing pressure over its stance on Russian investments following the outbreak of war in Ukraine. Last week the company denied charges of complicity in war crimes and signalled its determination for a "gradual suspension" of its work in Russia.
It marked a change in rhetoric, though the company has lagged behind other supermajors in announcing a full withdrawal from the country, instead initially saying it would not provide new capital for projects in Russia.
It has however committed to halting all purchases of Russian oil and products as soon as possible – and by the end of 2022 at the latest. It ditched spot purchases of Russian supplies on February 25, including oil, petroleum, gas and LNG.
TotalEnergies holds a 19.4% stake in Novatek, 20% in Yamal LNG, 10% in Arctic LNG 2 and 49% in TerNefteGaz. It also has a 20% stake in the Kharyaga joint venture.
Recommended for you

Expro wins Tilenga work from TotalEnergies