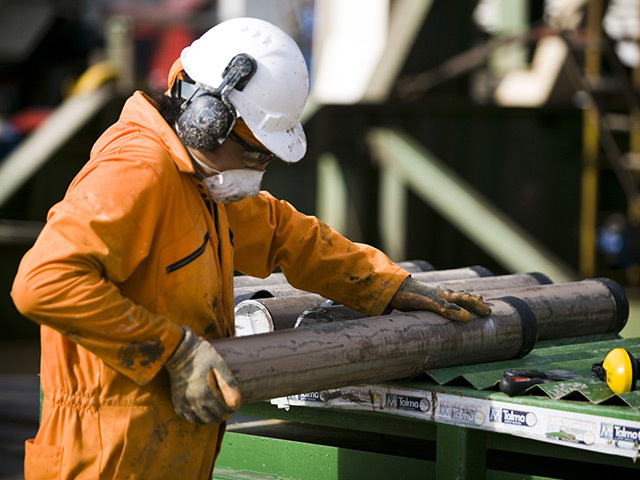 An Aberdeen oil and gas service company with nearly 30 acquisitions to its name has itself been bought in a £350million deal.
Reservoir Group, which has been snapping up businesses since a private-equity-backed management buyout in 2007, is now part of Queensland-based Australian Laboratory Services (ALS).
It will be rebranded as ALS Oil and Gas after ALS bought it from private-equity firm SCF Partners, senior management and other shareholders.
Reservoir employs about 900 people, including nearly 100 in and around Aberdeen.
Its subsidiaries include Corpro, Empirica and Omega Well Monitoring.
Group chief executive Pascal Bartette said yesterday that despite the Reservoir name disappearing, ALS would retain its brands, adding: "It will be business as usual for our companies.
"We were controlled by private equity so there was going to come a time when the business would be sold, but it was not something which was immediately required. We had ambitions to grow the business and there will be no change to that; the only difference is that the growth will be accelerated."
Mr Bartette said he expected the ALS Oil and Gas workforce to grow in the coming years under its Australian owner.
Reservoir was formed through a management buyout of Corpro six years ago, led by Mr Bartette and backed by Houston-based SCF Partners. It has since grown to a company with £148million turnover.
Mr Bartette said SCF had held a majority stake in the group, with senior management and other shareholders owning the rest.
The management team will stay on with ALS Oil and Gas, with half of their return from the sale being ploughed back into shares in the parent.
ALS, which employs more than 13,000 people in 55 countries, is a testing service firm dating back to 1863. Its chief executive, Greg Kilmister, said the Reservoir deal would "considerably broaden our capabilities" in upstream oil and gas. He added: "It will strongly complement our … laboratory services.
"Reservoir provides a portfolio of eight distinct diversified technical services to the global oil and gas markets, for both conventional and unconventional resources.
"The missing piece to Reservoir's service offering is a strong capability in laboratory services. ALS intends to build at least three oil and gas hub laboratories, strategically placed to serve the global market."
Recommended for you

Thailand needs 'shale' gas moment as energy crisis deepens on PTTEP's watch