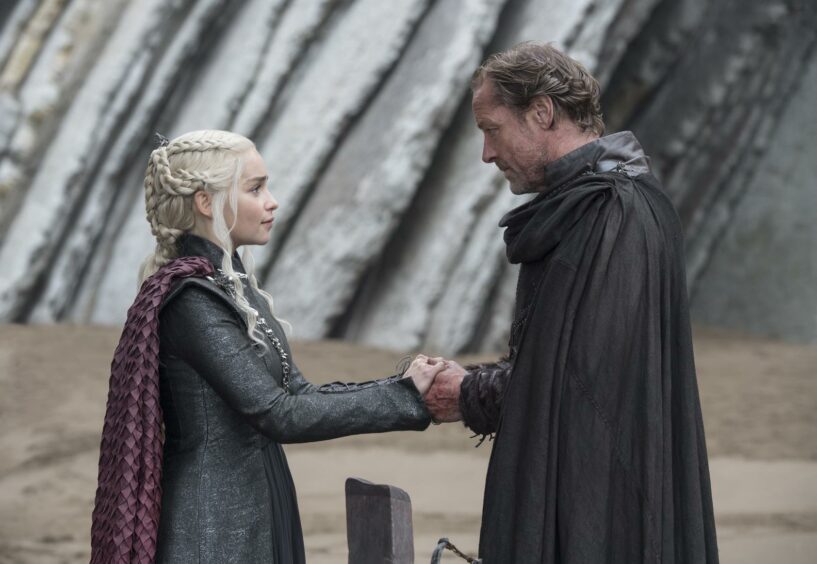 Murphy Oil has announced first production from its Khaleesi, Mormont and Samurai oil field development in the deepwater US Gulf of Mexico.
The Houston-headquartered explorer confirmed first production on Tuesday, in news sure to delight both investors and fans of George R. R. Martin's long-running fantasy series.
The Khaleesi and Mormont fields commemorate two of Game of Thrones' most popular characters, played on screen by Emilia Clarke and Iain Glen respectively in HBO's hit adaptation.
Murphy said oil from the first two of its seven-well development was now flowing through the aptly named King's Quay floating production system (FPS).
Moored on station in January, the newbuild FPS is designed to process 85,000 barrels of oil and 100 million cubic feet of natural gas per day, and could provide a route for further tieback opportunities in future.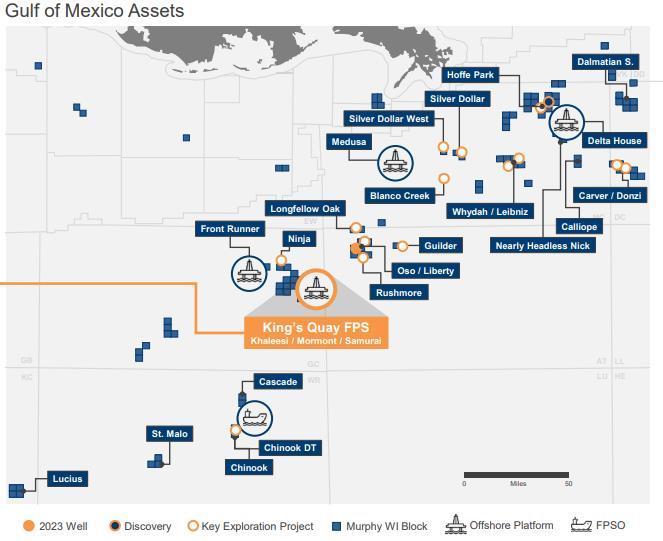 While the FPS is operated by Murphy, it sold its stake in the system to ArcLight Capital Partners last year, which now owns the platform and export pipelines in a 50:50 joint venture with units of Ridgewood Energy.
Discovered in 2017, the Khaleesi and Mormont fields lie in nearly 1,200 m of water in Green Canyon Blocks 345, 389, 390, 434 and 478 and are estimated to hold 100 million and 65 million barrels of oil equivalent (boe), respectively.
Ownership is split between several partners including operator Murphy (34%), Ridgewood (17%), Red Willow Offshore (22.5%), ILX Prospect (11.33%), Ridgewood Rialto (5.67%), HEDV KLM (5.5)% and CL&F Offshore (4%).
The roughly 90 million boe Samurai field, discovered in 2009 in Green Canyon Block 432, is split equally amongst Murphy and Ridgewood.
Murphy said completions operations were still underway at the remaining five wells of the seven-well project.
"This has been a strategic project of ours since we acquired the Khaleesi / Mormont assets in mid-2019 and integrated our Samurai discovery into the overall development. Achieving first oil on schedule and within budget, while managing the challenges of the COVID-19 pandemic, illustrates the competitive advantage of our industry-leading offshore execution ability," said Murphy president and CEO Roger W. Jenkins.
He added that the production coming online was forecast to generate "significant free cash flow," allowing the company to de-lever via $600-650 million of targeted debt reduction during 2022, and the option of up to $1 billion in 2023.
"I look forward to the ongoing production growth from the Gulf of Mexico as the remainder of the wells come online throughout 2022," Mr Jenkins added.
Recommended for you

Oil giants put contracts up for grabs on a series of West of Shetland wells