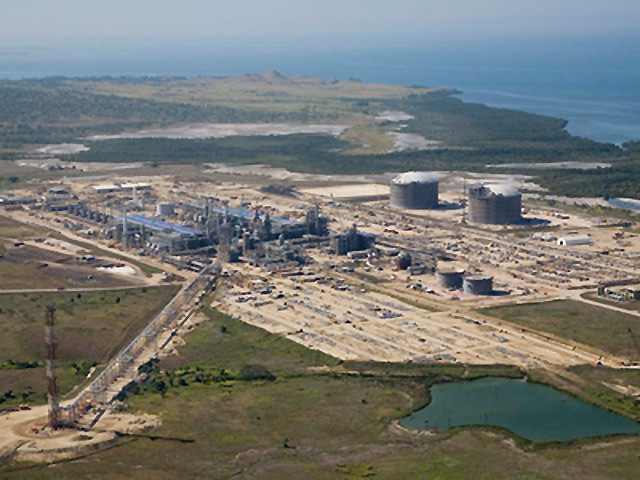 Aberdeen-based international energy service company Wood Group has announced an Asia-Pacific contract understood to be worth up to £450million over nine years.
Its Wood Group PSN division (WGPSN) has landed a deal with Esso Highlands, subsidiary of ExxonMobil, to provide engineering, procurement, construction and maintenance services to support its Papua New Guinea liquefied natural gas (LNG) operations.
WGPSN will need 500 new staff to service the contract, split between its engineering hub in Melbourne, Australia, and in Papua New Guinea.
It is a five-year deal with the possibility of a couple of two-year extensions.
Matt Gavin, managing director for WGPSN Australia and Asia-Pacific, said yesterday: "We are thrilled with the award of this contract, which enables us to cement our position in the Asia-Pacific LNG market. WGPSN has a long history with ExxonMobil globally, providing operations and technical support through integrated brownfield and engineering service contracts in Australia and Asia-Pacific, the US and Africa."
The Papua New Guinea LNG project is an integrated development that includes natural gas production and processing facilities, onshore and offshore pipelines, and liquefaction plants. This month, WGPSN said it had won its sixth North Sea contract extension this year after signing a deal with Nexen.
Under the terms of the latest agreement, it will provide operations and maintenance services for two of the operator's UK platforms for a further three years.
The new contract, which extends a deal struck three years ago and covers the Scott and Buzzard installations, is understood to be worth £60million-plus. WGPSN said the agreement secured the jobs of nearly 300 onshore and offshore workers and would also include Nexen's Golden Eagle development when it comes on stream in 2015.
Also this month, Wood Group bought the firm which painted the Forth Rail Bridge. Pyeroy becomes part of WGPSN.
Wood Group did not reveal the value of the takeover, but it was believed to be about £30million.
Pyeroy opened a base in Aberdeen last year to focus on the offshore sector and now has 50 people in the Granite City.
Wood Group employs more than 43,000 people in 50 countries.
Recommended for you

Nuclear and renewables to edge out LNG in South Korea