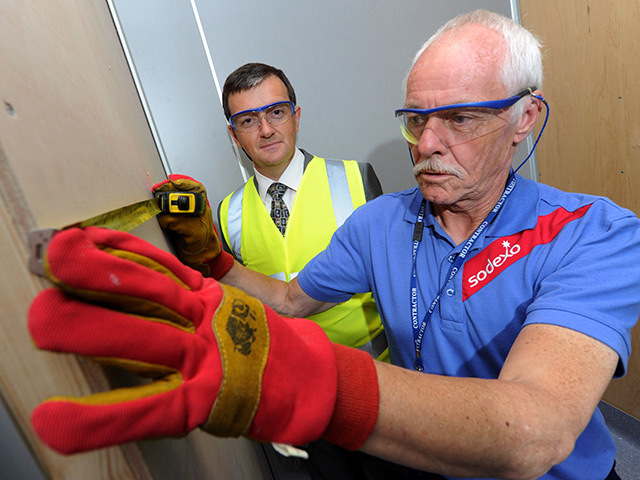 Sodexo said yesterday that Ian Russell had been promoted to managing director of its UK remote-site operations.
He moves from his role as UK divisional director, a position he had held since 2010.
Lindsay Tocher was previously senior vice-president for Sodexo's remote-site business in the North Sea before being promoted to chief operating officer, for global offshore and marine.
Sodexo describes itself as the world leader in services that improve quality of life, which range from reception, safety, maintenance and cleaning to food services and facility and equipment management.
Mr Russell will have nearly 1,300 people reporting to him, offshore and onshore.
He said: 'I'm thrilled to be able to now expand my role. Over the past few years we've reinforced our teams' capabilities to improve the wellbeing and productivity of our clients and consumers.
"My focus will be on applying Sodexo's best practices in technical services to further enhance the safe, comfortable and functional work environments we service across our business here in the UK."
Simon Seaton, chief operating officer for Sodexo's western region remote-site operations, said: 'Ian's promotion comes at an exciting time.
"He has successfully driven the growth of our business in the UK and I am confident in Ian's leadership and commitment to broaden Sodexo's quality-of-life service offering for our UK clients in the future."
Sodexo has been delivering onsite services to oil and gas clients in the North Sea for more than 40 years, now serving 130 locations supported by in-country offices in Aberdeen, Stavanger in Norway, Esbjerg in Denmark and Hoorn and Rotterdam in the Netherlands.
The group was founded in 1966 and is the 20th largest employer worldwide. Operating in 80 countries, it serves 75million consumers daily and has 420,000 employees.