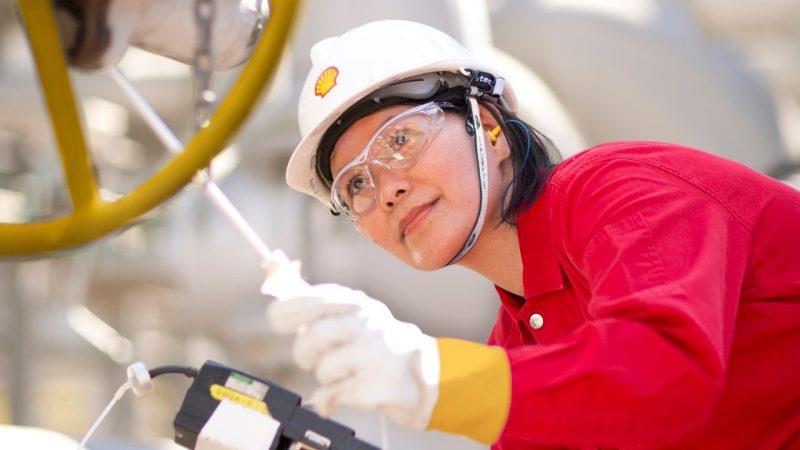 Energy bosses have been challenged to step up to the mark and show leadership in order to help their female employees flourish at work.
Elizabeth Baxter from industry body POWERful Women says there are no "one size fits all" solutions to help improve gender diversity within the sector.
But there are "three common elements" that can go a large way to addressing the imbalance and removing barriers for women.
She said: "The first is leadership. We need ownership, role modelling, accountability and prioritisation from the top – this issue cannot be delegated.
"Down the spine of organisations, managers need to have the skills to take ownership for cultivating the talents of every single person within their teams so everyone can flourish.
"And third, companies need to ask the right questions to find their unique issues, whether there's enough feedback on how policies and initiatives are working, where improvements are needed, and if they've been actioned. Let us deepen the feedback loop."
Ms Baxter was speaking at the launch of POWERful Women's new trailblazing study alongside co-author Maham El-Shoura from management consultancy Bain & Company.
And finally, our CALL TO ACTION!
Energy company leaders can:
👉take action
👉upskill managers
👉deepen the feedback loop
We all can:
👉role model inclusiveness
👉speak up about what we see and what we need
Thanks to Elizabeth & Maham for presenting our research 🙏#womeninenergy pic.twitter.com/OQqyGyVQ6k

— POWERful Women (@_PfWomen) April 27, 2022
The report shone a light on the barriers for women working in middle management in the UK energy sector.
A key finding was that, while many companies have initiatives aimed at improving gender diversity, cultural issues, including a lack of support, mean they are not delivering.
The research flagged four areas that could be improved to help break down barriers for women at middle management, including effective personal development and flexibility.
Having visible role models and a supportive and inclusive culture were also identified.
Almost 5,000 people were surveyed as part of the report, which also featured one-on-one interviews with women working in energy.
Ms El-Shoura said: "Both men and women believe that by working flexibly, they can be productive. However, almost 40% believe that working flexibly not only negatively impacts their career, but is also not supported by their organisation.
"We also found a lack of access to visible role models that individuals can relate to. This is important not only for inspiration – for women to see women like them in the leadership team gives them confidence – but it is key for the mentoring and sponsorship opportunities."
In welcome news for the energy industry, the report – entitled 'Cultivating Female Talent: what the sector can do to resolve the barriers faced by women in middle management' – found that the sector remains an appealing career proposition for women.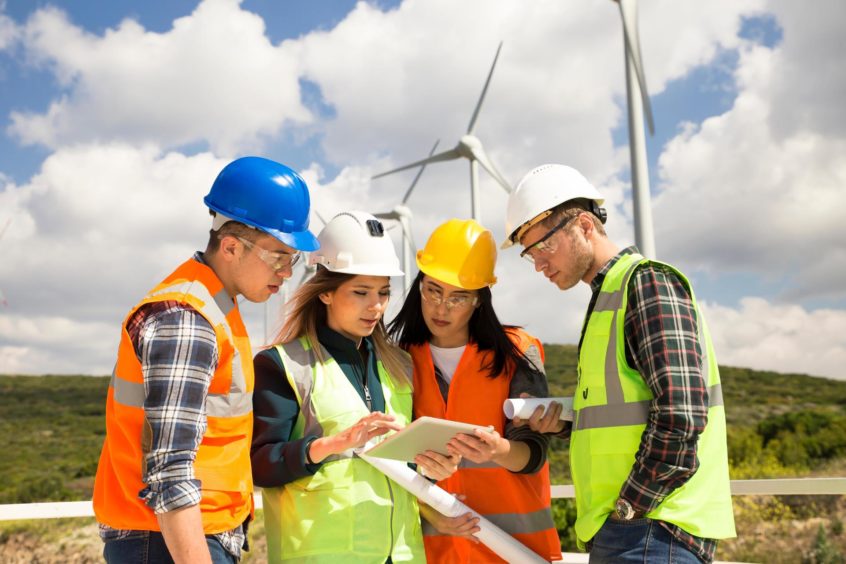 "It is more attractive to women than most other sectors. Women talked with us about how vital energy is to the economy, and the sense of purpose that they feel from contributing to the energy transition and addressing climate change," said Ms Baxter.
During her closing remarks, POWERful Woman chairwoman Ruth Cairnie underlined the "really talented female capability" that already exists within organisations.
She said: "We are not doing enough, or doing enough well enough, to nurture that talent, to let those women flourish, and to develop their careers.
"From my vastly long career in the energy sector, I know so many women who, along the way at some point, gave up. They decided to leave their role, their company or the sector….what a shocking waste for our sector that we haven't done a better job of helping them come through."
Wednesday's report launch was poignant moment for Ms Cairnie, who will be leaving POWERful Women at the beginning of next month after seven years.
In her closing remarks she paid tribute to her successor, Katie Jackson, executive vice president for acquisition, divestment and new business development at Shell.
Ms Cairnie said: "This is my last event as the chairwoman of POWERful Women, so I'm handing over the reigns as we move into our next phase, and I'm delighted that Katie Jackson from Shell is going to be my successor. Katie, welcome to POWERful Women, and I wish you and the initiative every success. I'm sure it will go from strength to strength."