Valaris (NYSE:VAL) has reported net losses of $40 million for the first quarter, as improved jack-up utilisation failed to tip the company back into profitability.
Revenues at the drilling contractor rose to $318m in the first quarter, from $306m Q4 2021, on the back of higher utilisation for its fleet of jack-ups and higher average day rates. Adjusted EBITDA for the quarter also rose to $30.9m.
However, this was offset by lower utilisation for its floater fleet, leading to net losses of $39.8m – a slide from profits of $28m in fourth-quarter 2021.
Supply chain and market forces also continued to impact operations, with the group noting higher personnel costs, higher repair and maintenance costs and higher mobilisation costs.
Rig reactivation costs also nearly doubled from $37m in Q4 last year to $62m in last quarter, with Valaris adding that it was now preparing four floaters for long-term contracts that are expected to commence in the second quarter.
President and CEO Anton Dibowitz added: "We are currently in the midst of a transitional period as we incur reactivation costs to put three drillships and one semisubmersible back to work on long-term contracts. I am proud of the progress that the entire Valaris team has made in executing these major projects concurrently, particularly considering the ongoing pandemic, personnel and global supply chain challenges.
Mr Dibowitz said the company expects all four floaters to be on contract by the middle of 2022, with financial results "expected to improve meaningfully" as these reactivations occur.
Floater revenues decreased marginally to $100m in the first quarter of 2022, a change ascribed to the semisubmersible VALARIS DPS-5 being out of service for most of the period while undergoing a five-year special survey prior to starting the first of several new contracts.
Expenses for floater contract drilling also increased, again due to rig reactivation costs which increased to $61m, as the company prepared VALARIS DS-4, DS-9 and DS-16 as well as semisubmersible VALARIS DPS-1 for new long-term contracts.
Within these costs, Valaris incurred approximately $4m related to minor damage arising from an incident involving VALARIS DS-16, in which the vessel broke free from its moorings during gale force winds while docked in Mississippi.
The vessel drifted into the nearby bulk carrier ship Akti, with both craft sustaining minor damage.
Meanwhile, jack-up revenues increased by $10m to $181m during the first quarter, on the back of higher utilization on VALARIS 249, 117, 144 and Norway – each of which commenced new contracts during the period.
Valaris also noted a minor uptick in revenue from other services due to higher day rates for its managed rigs, Mad Dog and Thunder Horse, which were each awarded two-year contract extensions, effective from late January.
Looking to the remainder of the year, Mr Dibowitz pointed to a contract award offshore Angola and the Republic of Congo for the drillship VALARIS DS-12.
"The operating rate for this contract, which is expected to take place during the first quarter 2023, is at a level not seen in the past seven years for drillship work offshore West Africa, providing further evidence of the improvement in floater day rates across geographies," he added.
He said the company would continue to take a "rational approach to fleet management," pointing to the sale of two jack-ups – VALARIS 113 and 114 – to ADES last week for a total of $125m, which after six-years in stack would have required considerable capital to restart.
Valaris emerged from bankruptcy last year, and appointed a new chief executive in December.
In February the company posted a sizable increase in backlog, but said its "transitional period" would continue into the second quarter of this year as it deals with costly rig reactivations.
Recommended for you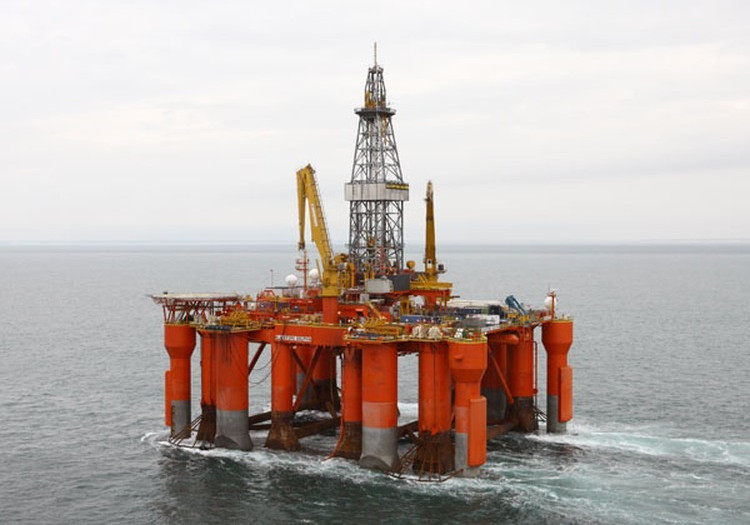 Dolphin Drilling shrugs off Q2 loss amid 'strengthened' rig demand