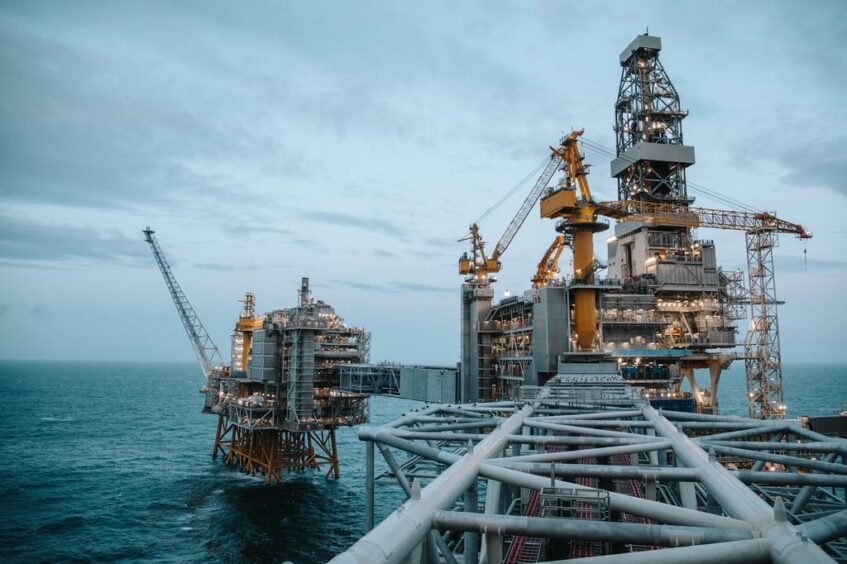 Equinor is to increase its share buybacks after posting "strong financial results" for the first quarterof 2022.
The Norwegian energy giant reported pre-tax profits for the first three months of the year of $17.2 billion off the back of increased energy prices.
Revenue for Q1 stood at $36bn, more than double the $16.1bn it posted in the same period last year.
As a result of its bumper profits, Equinor (OSLO: EQNR) will begin the second tranche of the share buy-back programme for 2022 of around $1.33bn later this month.
The first round of the process was completed in March with a total value of $1 billion.
The beginning of 2022 has been characterised by "tight energy markets", largely arising from Russia's attack on Ukraine.
Oil and gas prices have soared and many energy companies are reaping the rewards after some time spent in the red.
Following Russia's invasion, Equinor announced it would stop new investments in the country and begun the process of exiting.
In its latest set of results, published on Wednesday, the Oslo-listed company confirmed its retreat from Russia has led to a $1.08bn impairment.
Anders Opedal, president and chief executive of Equinor, said: "The invasion of Ukraine stands as a dark moment for Europe and our thoughts are with all suffering the consequences of the brutal war.
"After having been in Russia for three decades, we saw the situation as untenable and acted decisively by stopping new investments into
"Russia and by starting the process of exiting Equinor's Russian joint ventures. Exiting Russia will heavily impact our employees, and it leads to impairments of our assets in the country this quarter.
He added: "With an energy crisis in Europe, Equinor's top priority is securing safe and reliable deliveries. Strong operational performance and good regularity gave high production in the quarter.
"We have optimised the gas production to deliver higher volumes, and Hammerfest LNG is on track for a safe start-up on 17 May.
"Further, continued capital discipline and cost focus enabled us to deliver very strong financial results and cash flow, strengthening the balance sheet."
In order to ease Europe's energy woes, Equinor has increased and optimised its production in order to deliver more gas.
It delivered a total equity production of 2,106 million barrels of oil equivalent (mboe) per day in the first quarter, a slight drop from 2,168 mboe per day in the same period in 2021.
Production from Martin Linge and increased production from Gina Krog and Gullfaks partially offset the effects of expected decline and sale of Bakken in the US, the company said.
Equinor's renewable segment delivered around 511 gigawatt hours (GWh) in the quarter, up from 451 GWh for the same period last year.
Increased solar production and offshore wind farms benefitting from higher wind speeds contributed to the rise.
Mr Opedal added: "Equinor is developing as a leading company in the energy transition with forceful industrial progress within oil and gas, renewables, as well as low-carbon portfolios. On the Norwegian continental shelf the fifth and final platform at the Johan Sverdrup field is installed and the turbines for the floating wind farm Hywind Tampen are currently being assembled.
"Equinor has been awarded licences and operatorships for the development of two CO2 storage sites, an important milestone in the work to make the Norwegian continental shelf a leading province in Europe for CO2 storage. In Brazil the production from the first wells for increased recovery at Roncador is on stream."
Recommended for you

Equinor books $300m impairment on US offshore wind plans