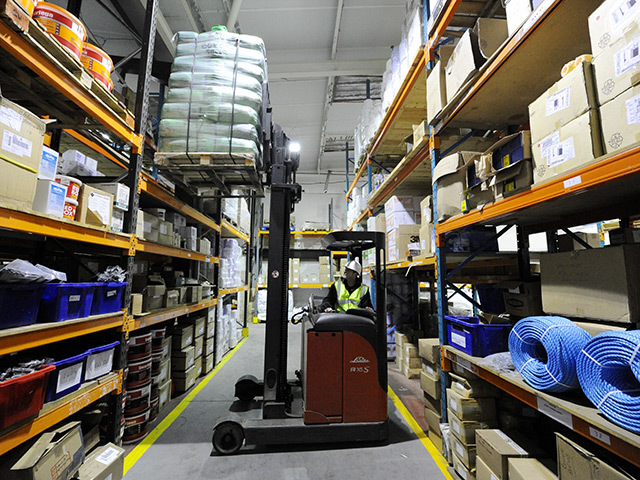 Aberdeen firm Peterson SBS has more than doubled annual profits to £2.6million.
The energy-industry logistics specialist made pre-tax profits of £2.62million on turnover of £153.1million in 2012, according to its latest accounts.
In 2011, Peterson made profits of £1.1million on turnover of £151.8million.
A directors' report with the figures, released by Companies House yesterday, said the firm had another successful year in all its activities and in all its UK locations last year.
The year ended with an acquisition, with Peterson taking a 60% stake in supply and distribution business 80:20 Procurement Services for an undisclosed sum.
Peterson expected the purchase to bolster its existing procurement and material management services in the UK and internationally.
Set up in 2004, 80:20 had annual sales of more than £10million and employed 20 people at the time of its acquisition.
Other spending by Peterson during 2012 included a £2million investment in new property, fuel tanks, information technology and equipment.
The firm said occupancy levels for its warehouses in Aberdeen improved significantly, while drilling activity in the Irish Sea and southern North Sea resulted in increased business for sites at Heysham and Great Yarmouth.
It added: "In addition, Shetland experienced exceptional levels of activity due to increased project work being undertaken by the major operators in the area. As a result of this, net operating profit increased by 123% from £1.3million (2011) to £2.9million."
Peterson is part of Dutch group Peterson Control Union. The Aberdeen subsidiary – previously SBS Logistics – employed 440 people on average last year, up from 391 in 2011.
Recommended for you

Belgium and Denmark agreement paves way for North Sea CO2 storage