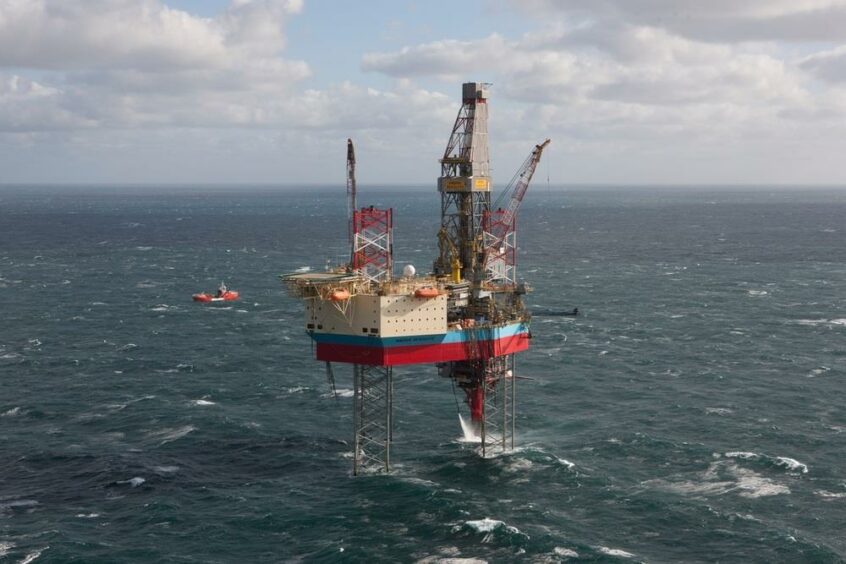 Maersk Drilling secured contracts worth £292 million in the first three months of the year.
That is a huge drop on the fourth quarter of 2021 when the offshore rig contractor closed deals totalling £902m.
In a trading update, Maersk Drilling confirmed its revenue fell too across subsequent quarters, from £262m to £203m, driven by lower utilisation, but partially offset by higher financial uptime.
Contracted days were 1,158, down from 1,376 in Q4 2021, resulting in a utilisation of 68% – the average day rate was £175k.
As of the end of March, Maersk Drilling's revenue backlog sat at £1.7bn.
More fruitful times for the company could be imminent though, with a "full market recovery" for drilling rigs underway, sparked by a growing focus on energy security.
Jorn Madsen, Maersk Drilling's chief executive, said: "I am very pleased with our commercial and operational performance during the first quarter.
"I am particularly proud of our safety performance where we are seeing continued improvements.
"We added USD 357m to our backlog which is now at its highest since 2019 and we maintained a very high level of financial uptime while successfully preparing multiple rigs for contracts.
"A full market recovery is evident in the floater segment in particular, and Maersk Drilling remains strongly positioned with our continued strategic progress."
Recommended for you

Maersk Drilling awarded £17.9m three-well contract by Aker BP