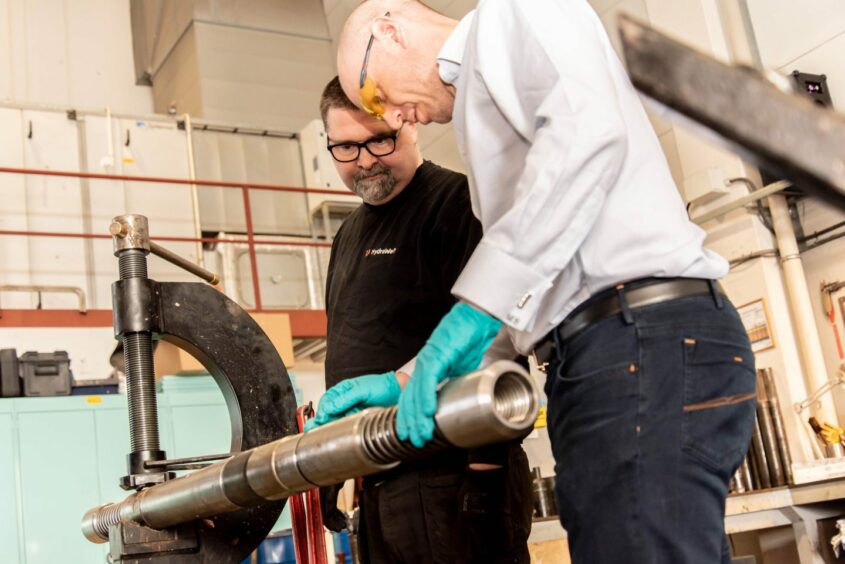 HydraWell has announced a merger with Read, in a move aimed at creating a new well integrity specialist focused on late-life oilfield activities.
The deal would see Aberdeen-headquartered Read and its subsidiaries – Read Cased Hole and ANSA – unite with HydraWell, headquartered near Stavanger in Norway.
The new combined company would adopt HydraWell's Stavanger HQ, with bases in Aberdeen and Houston, alongside local offices in Alaska, Australia, Brazil, Malaysia and Qatar.
HydraWell CEO Mark Sørheim will also helm the new company, leading a total of 75 employees.
Total revenue for the combined company is expected to reach approximately 200 million NOK (£16.6 million) for 2022.
A spokesperson for HydraWell told Energy Voice that there were no plans for redundancies from either company in the UK, and that both Aberdeen offices will remain active.
"The merger will deliver added value to our combined global client base by enabling an integrated approach that will reduce costs associated with plugging and abandonment [P&A] and we believe that this will bring significant opportunities for growth," they added.
Mr Sørheim said the move was "an exciting juncture" in the journey for both companies.
"We are delighted to join forces with a likeminded specialist business whose services are complementary," he continued.
"This allows us to create a unique offering within the well integrity market to deliver further added value to our customers through deeper knowledge, increased operating efficiencies and improved workflows across their well operations."
Read Cased Hole managing director Bruce Melvin said the company "continues to go from strength to strength and the merger adds to this by positioning our new entity as leading integrated well integrity measurement, analysis and remediation specialists."
"This will not only enhance Read's presence in the abandonments market but also expedite ANSA's digital platform attracting new client relationships. We look forward to what the future holds and building on the success of both companies."
The two firms pointed to a growing global demand for permanent P&A of ageing wells, which often require increased monitoring, and noted Read and ANSA's expertise in measuring and analysing well integrity issues and HydraWell's ability to remediate those issues once identified.
"The combination of the companies will allow customers to benefit from seamless well integrity planning and diagnostics to barrier installation using digital tools, repeatable and reliable service delivery and effective new technologies that reduce risk and cost to operations," the two said in a joint statement.
March saw HydraWell launch a new downhole tooling solution that it said could revolutionise well operations.
Combining jet and cup-based washing and cementing systems, the company says the HydraTyphon system aims to set a new efficiency standard for downhole hydraulic activity.
Recommended for you

Aberdeen's READ Cased Hole targets investment and jobs boost from HQ upgrade