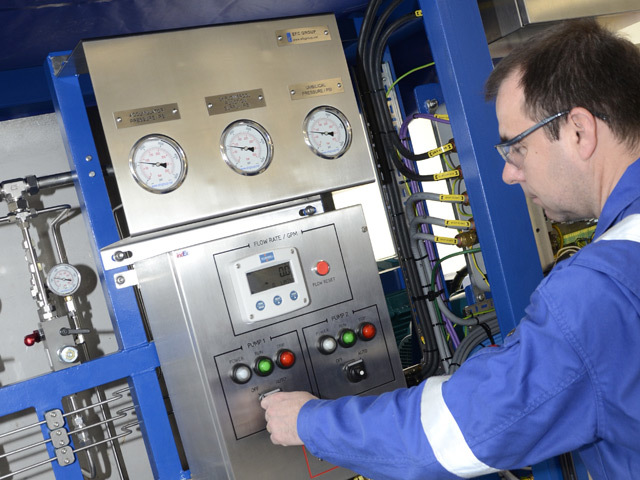 Aberdeen-based EFC Group said yesterday it was to increase its Moray workforce by 50 people, just months after opening a manufacturing plant in the Enterprise Park at Forres.
EFC, which designs and manufacturers instrumentation, monitoring, handling and control systems for the global oil and gas industry, has had a satellite office in the business park since last September.
Its new manufacturing plant opened there in May, representing a £100,000 investment by the firm.
The Forres operation now employs 18 people, eight more than EFC had originally anticipated, and the firm is now planning further expansion by creating a "world-class manufacturing and testing facility", with 10,000 square feet of workshop space and 6,000sqft of office accommodation.
Chief executive Bob Will said: "The move to have an EFC base in Forres has already proven successful.
"For EFC to fulfil future growth and expansion plans, we have identified the potential to recruit up to 50 staff for the Forres plant."
He added: "We are seeking to draw on the talent pool, the wealth of experience and expertise we know exists in the Highlands, to help realise our expansion plans.
"By having a Forres base we are able to tap into this and offer an alternative to those who are tired of the commute to Aberdeen."
EFC Group employs 140 people across offices in Aberdeen, Forres Leeds, Houston, Singapore and Abu Dhabi.
It also has international representation in Norway, Mexico, India and Brazil.
It turned over £14million last year and growth plans are expected to lead to an annual figure of more than £30million by 2016.
The firm was set up 25 years ago as Electro-Flow Controls. A management buy-in led to the integration of mechanical handling business Celeris with Electro-Flow's subsea, instrumentation and control divisions to form EFC Group.