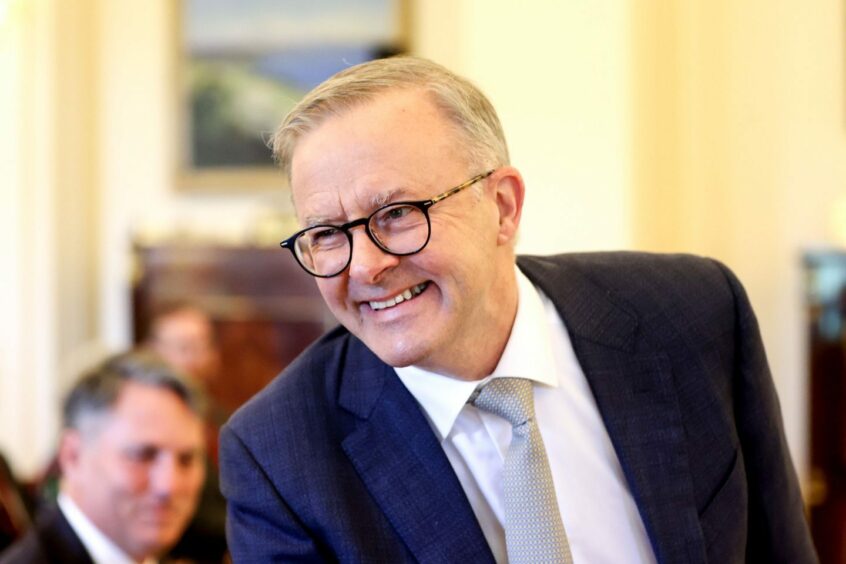 Australia's new Labor government will accelerate efforts to tackle climate change, but climate policy will remain highly politicised, warns Verisk Maplecroft, a strategic risk intelligence company.
On 21 May, Australians voted in a new government that has vowed to end decades of inaction by one of the world's highest per capita emitters. The Australian Labor Party (ALP) won the federal election on Saturday, ousting the Liberal-National Coalition government, which had been in power for almost a decade.
It is likely that Prime Minister Anthony Albanese will govern with a narrow majority, Verisk Maplecroft said in its latest report. Although "should Labor fall short of a majority, the party would look to the Greens and progressive independents for support, a scenario that would accelerate the strengthening of the country's climate policies," added the firm.
"Regardless of whether Labor governs alone or alongside the progressives, climate change is one policy area set for significant change under Labor. The Labor manifesto re-armed their commitment to keeping global temperatures to within 2.0°C of pre-industrial levels and to 'pursue efforts' to keep them with 1.5°C. With this pledge, Labor will raise the national 2030 greenhouse gas reduction (GHG) target from 35% to 43% below 2005 levels. However, while a notable increase in ambition compared to the previous government, Labor's approach will remain moderate by international standards," noted Verisk Maplecroft.
Australia is classified as high risk in the company's Sovereign Carbon Policy Index in 2022-Q2 with a score of 2.96/10.00, behind many comparable developed nations. It performs particularly poorly in the Capacity and Intent to Implement Carbon Policies pillar compared to its peers, and the Emission Gap pillar, despite its current weak emissions target.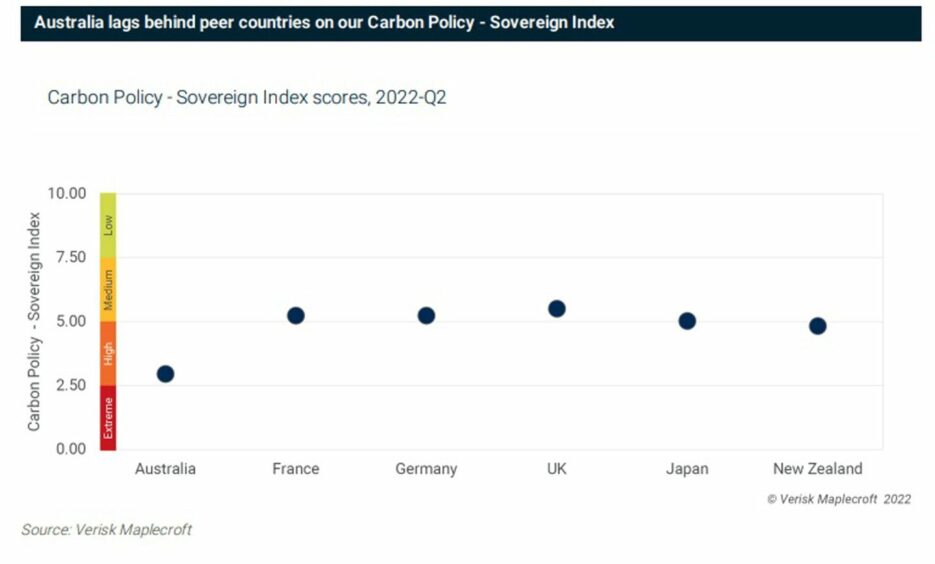 Looking forward, major emitters, such as coal power plants, alumminumm smelters and cement producers, will face caps on their emissions, requiring the purchasing of offsets or investment in cleaner technology, said Verisk Maplecroft.
"In the long-term, such interventions will raise the competitiveness of Australian industry with an EU Carbon Border Adjustment Mechanism (CBAM) likely to be introduced in the next decade, and preserve the country's attractiveness for sovereign investment," added the firm.
However, the "Australian electoral cycle is extremely short, and the new government will have a maximum of just three years before they face the electorate again. This has made long-term climate policy planning extremely haphazard, and with the global energy and food price crisis looming, any perceived negative impact of climate policies on the cost of living could see a future government under pressure to make another U-turn," warned Verisk Maplecroft.
In his victory speech, Australia's new Prime Minister Anthony Albanese said, "together we can take advantage of the opportunity for Australia to be a renewable energy superpower."