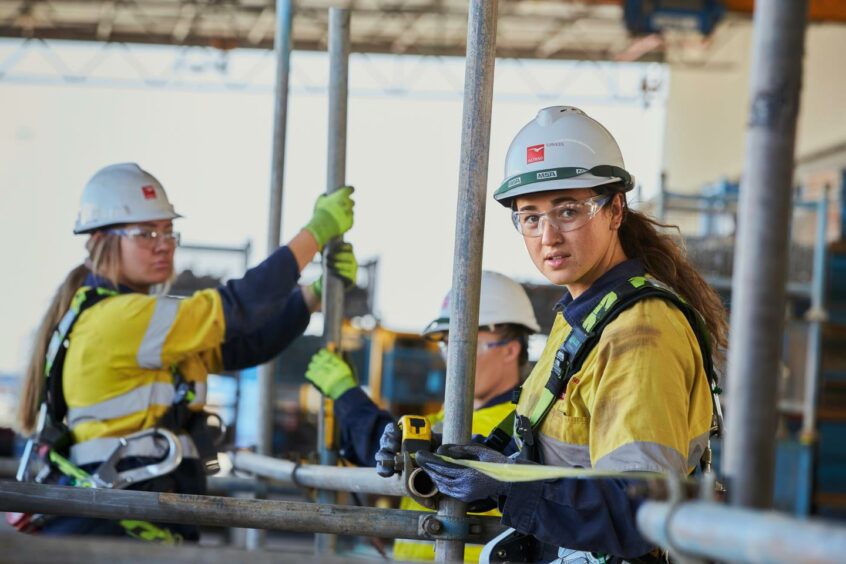 French industrial services giant Altrad has continued its acquisition spree by snapping up Doosan Babcock for an undisclosed fee.
Doosan Enerbility has agreed to sell the offshore asset management division, with the transaction likely to conclude later this year.
It marks "another exciting milestone" in Doosan Babcock's development, with Altrad sharing the firm's "enthusiasm, vision and values".
Around 4,000 workers will join the 52,000 people already employed by Altrad once the deal completes, expected in the third quarter of 2022.
Padraig Somers, Altrad's chief executive for the UK, Ireland & Nordics, said: "We are delighted to welcome Doosan Babcock into the Altrad family.
"The acquisition represents an exciting opportunity to extend our portfolio of services and enter new markets, whilst enhancing the outcomes we deliver for our clients."
Doosan Babcock becomes the latest in a long line of acquisitions made by Altrad in recent months.
It was announced in March that the company is buying Aberdeen-headquartered Sparrows Group, with around 2,000 workers poised to cross the floor.
And in January, Altrad completed its takeover of Muehlhan's oil and gas business in Denmark and the UK, with the changeover of 750 North Sea workers.
Altrad recently said a significant pipeline of work would see it expand its UK headcount this year, with a recruitment drive for up to 1,000 workers.
Doosan Babcock has a regional headquarter in Renfrew, Scotland, and provides asset support services to the oil and gas, nuclear, and thermal industries.
Andy Colquhoun, chief executive of Doosan Babcock, said: "We are extremely pleased to be joining Altrad and we are confident our business will be well positioned to grow and develop at pace under the new ownership structure.
"We believe our collective capabilities and shared vision and values will be attractive to our clients, our people and the communities within which we work."
Recommended for you

CHC ordered to sell Babcock North Sea business by competition authorities