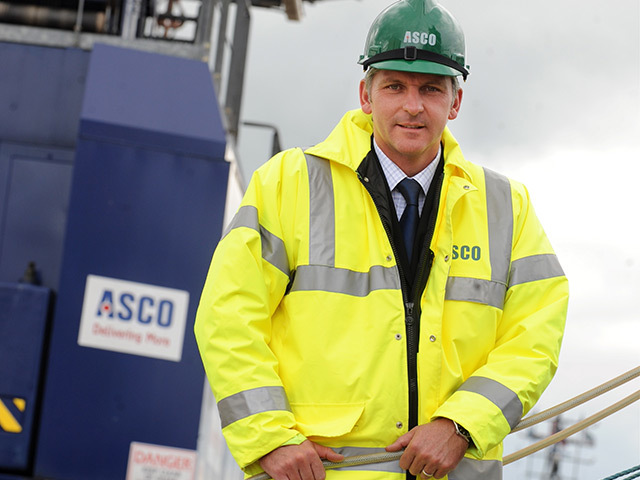 Oil and gas logistics specialist Asco said yesterday it would be back on the acquisition trail this year to fuel further international expansion.
The Aberdeen-based company spent more than £50million on five businesses last year, and chief executive Derek Smith said more deals were on the horizon.
It came as Asco revealed a jump in profits during its first year under the ownership of private-equity house Doughty Hanson, which bought the business in a £255million deal at the end of 2011.
Mr Smith said that while the North Sea was one of Asco's key markets – the UK accounted for nearly 80% of the company's turnover last year – the firm would rely on it for organic growth while looking for acquisitions to ramp up its international presence.
He added: "The diversification both geographically and in new services has helped fuel our growth.
"We have now invested in Australasia and the Middle East, which has given us four regions we can really build on. With the markets as strong as they are, we are hoping that our core regions of Europe and the Americas will sustain our organic growth while acquisitions will help us accelerate further."
Asco's turnover in 2012 was £678.3million, up more than 11% on the previous 12 months, while operating profits jumped to £18.3million from £5.9million.
The pre-tax figure also swung back into the black. Pre-tax profits for last year were £435,000, compared with losses of £10.8million in 2011 because of costs relating to the Doughty Hanson takeover.
Asco now employs more than 2,000 people worldwide, having taken on more than 500 people in 2012 as a result of acquisitions including Aberdeen safety training and lifting specialist North Sea Lifting and Canadian businesses EJR Trucking, Docktor Oilfield Transport and Manatokan Oilfield Logistics.
Its workforce also includes about 800 in the north-east and Shetland.
Recommended for you

Asco's 100-strong fleet to run on vegetable oil-based fuel