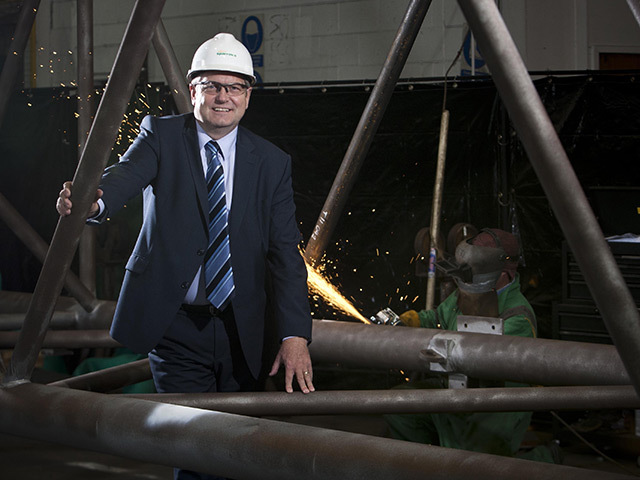 Oil services company Sparrows said yesterday strong profits and turnover last year had laid the foundations for an even better 2013.
The specialist in offshore lifting and mechanical handling services to the energy industry said new contracts and deal extensions both at home and abroad had boosted turnover by 9% to £188million.
Earnings before interest, tax, depreciation and amortisation were £20.8million, up from £17.5million in the previous 12 months.
It comes after Aberdeen-based Sparrows was bought over last year in a deal believed to be worth more than £150million.
The firm is now owned by US-based private-equity firm AEA Investors, which replaced the London company Close Brothers Private Equity.
Doug Sedge, chief executive of the Aberdeen-based firm, said yesterday the UK accounted for 53% of Sparrows' turnover, adding: "In 2012, we won significant new contracts, as well as renewals and extensions, across all our bases, indicating that we are meeting the needs of our customers and delivering project excellence.
"In addition, we secured a new investor and carried out a major restructure of the business, lowering our debt by a third.
"These achievements not only allowed for continued growth but have paved the way for an even more successful year in 2013. Our first quarter was extremely robust and forecasts for the full year are positive compared to budget."
Sparrows, set up in 1973, said yesterday its workforce had also increased to 1,748, from 1,649 at the start of last year. About 1,100 of the firm's employees are based in Aberdeen.
In March, the business said it had won contracts worth a combined £190million-plus since the start of the year, including North Sea deals with Shell, CNR International, ConocoPhillips, Perenco and Wood Group. The firm also signed or renewed agreements to work with BP in Angola and CNR in Gabon and Cote d'Ivoire.
Recommended for you

Kintore subsea firm to expand following more than £1m in contract wins