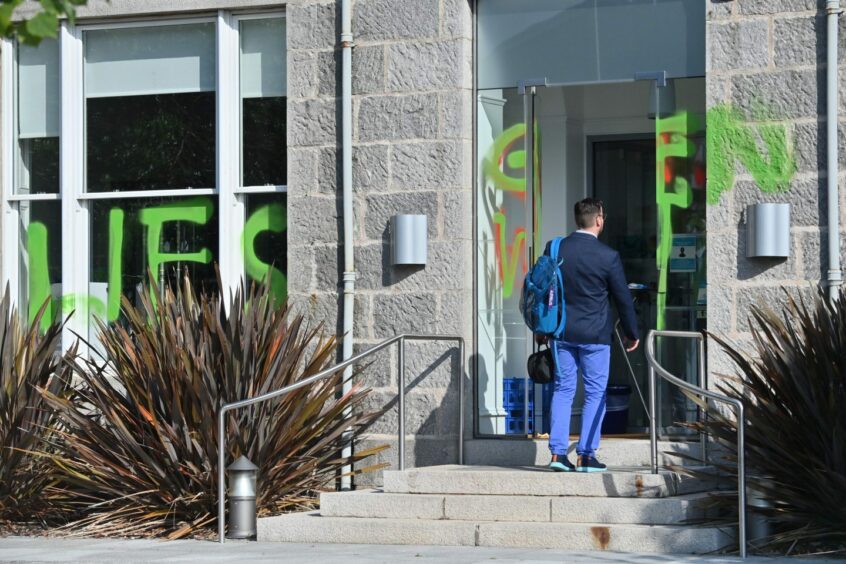 An Aberdeen business that has suffered vandalism to its premises would like to sit down with the culprits to explain why they've targeted the wrong people.
Net Zero Technology Centre (NZTC), on Queens Road, was hit by graffiti outside its building and along its pavement overnight between Sunday and Monday.
But as well as reporting the matter to the police, the organisation would like to explain to whoever did it more about the company and how technology is needed to get to net zero.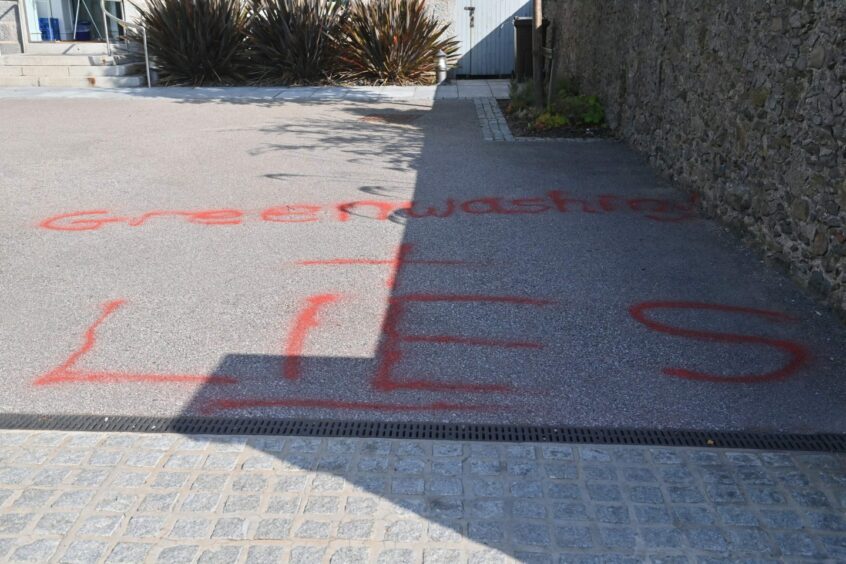 Saying the wrong organisation had been targeted, a spokesman for the centre invited the culprits to find out more about NZTC.
Working to reach net zero
A spokesman said: "While we know these things happen, it is shocking to see it. Especially when we are working very hard in reducing emissions through the application of technology.
"All of our projects are focused on technologies that will help reduce emissions and enable the transition to a net zero energy industry.
"If folks think we are greenwashing, then they don't realise that technology is part of the answer. In fact it is the very opposite of greenwashing, as we discuss in our Transition Talks podcast."
The Net Zero Technology Centre was established to develop technology for an affordable net zero energy industry.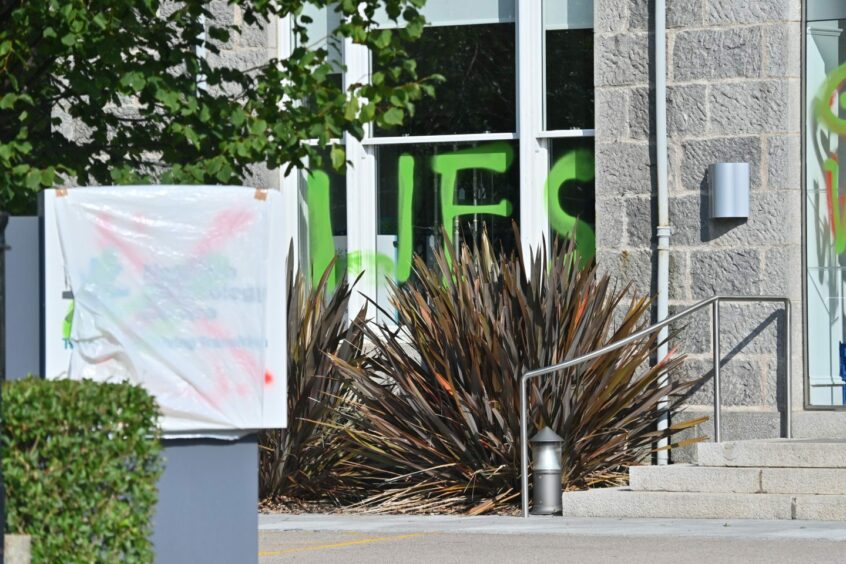 It aims to accelerate the energy transition by closing the gap in net zero technologies.
The spokesma continued: "What we would prefer is that people come and sit down with us to discuss what we do, and just how important our work is on the road to Net Zero."
A police spokeswoman said: "On Monday, August 1 a report was made to police of a vandalism to a business premises on Queens Road, Aberdeen between 5pm on Sunday, July 31 and 7am on Monday August 1."
"Inquiries into the incident are continuing."
The Aberdeen Climate Camp, which has been taking place in the city since Thursday, is due to wrap up today.
Recommended for you

Colette Cohen: Making the future with a just transition