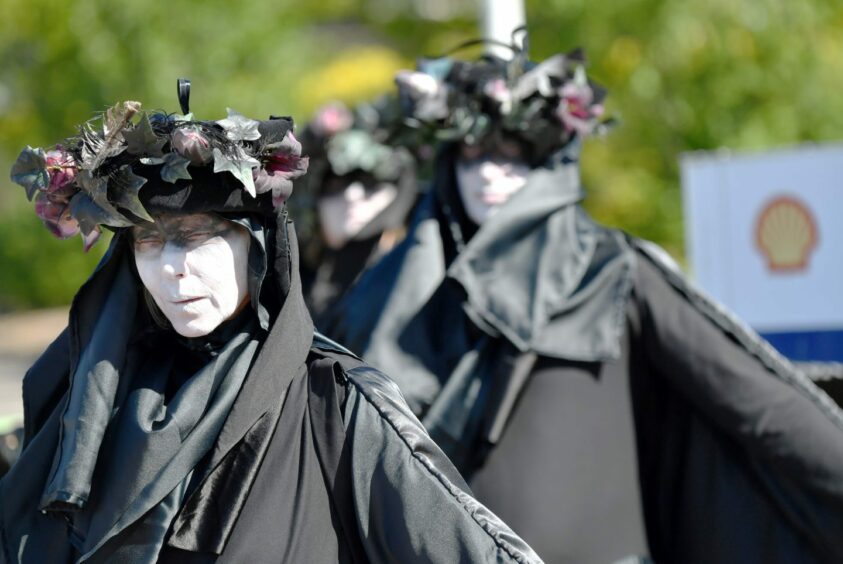 A troupe of protestors, who have called themselves the 'Oil Slicks' targeted Shell's Aberdeen headquarters on Monday.
They were trying to draw attention to the UK Government's decision to allow the oil giant to progress with the development of the Jackdaw gas field in the North Sea.
The group, affiliated with Extinction Rebellion, called for "an end to the issuing of any new oil & gas field licences in the North Sea", on top of a "rapid and just energy transition to renewables".
Dressed head to toe in black and wearing ash-like facepaint, the Oil Slicks performed what could be described as interpretive dance as fellow protestors held a sign that read 'no future in fossil fuels'.
It isn't the first time Shell has been on the receiving end of an Extinction Rebellion protest in recent times.
Earlier this year the group put the Shell AGM on hold as protesters chanted and sang while refusing to leave
Simon Clark, part of the Oil Slicks group, said: "The root causes of the cost of living crisis are not the war in Ukraine or fuel shortages, but the calculated and profligate profiteering of fossil fuel companies hell-bent on more pollution and perpetuating global heating with disastrous consequences for human civilisation.
"While our leaders carry on as normal, we are expected to do the same. Please, please go to dontpay.uk and join others prepared to cancel their direct debits on October 1 when bills will shoot up yet again.
"We must say no to any more new oil and gas for our and our children's future."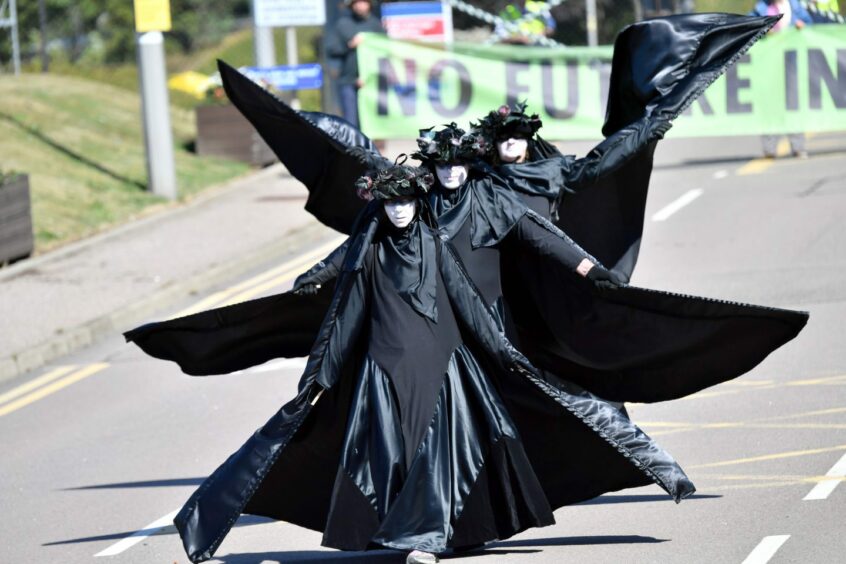 It was revealed on Monday morning that the group would be protesting in front of Shell's North Sea headquarters.
The action was due to start at 2.30pm, but didn't get underway until 3.25pm.
In advance of the action, many Shell workers were seen leaving the oil giant's base in the south of the city.
Soon after Shell's gates were closed ahead of the demonstration.
Neil Rothnie, one of the protestors, said: "I'm an ex-oil worker and I spent 40 years in the North Sea in the drilling industry.
"I've been up in Aberdeen this weekend and we've been to St Fitticks with Climate Camp Scotland. Of course, I'm a supporter of Extinction Rebellion so I'm here today to support this attempt to put Shell in the picture again.
"What we're saying is 'there is no future in fossil fuels'; we need to stop this gas attack from Shell and the other North Sea gas producers.
"It's like a guided missile right into every home in the country, this has got to stop!"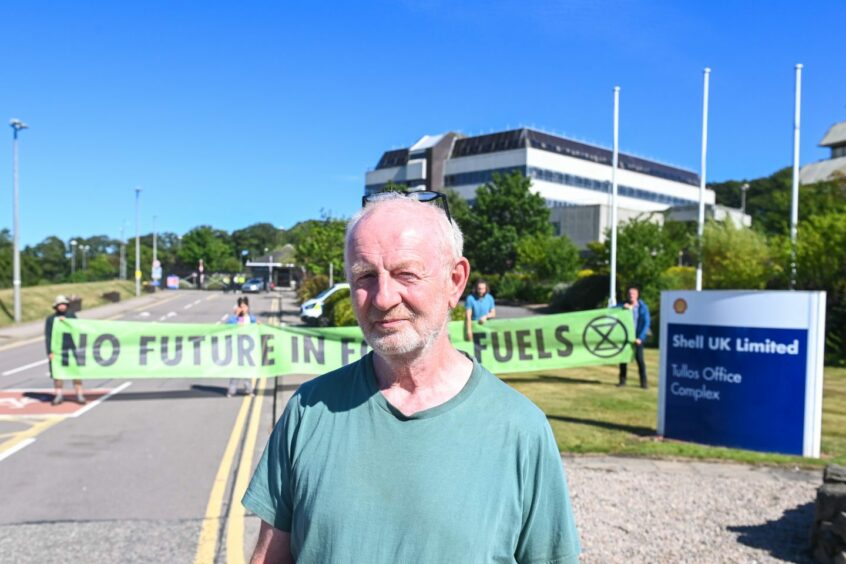 Shortly after their protest, the Oil Slicks could be seen rehearsing at Climate Camp Scotland in Torry's St Fitticks Park.
Another protestor, Simon MacLardie said: "Shell is the 100% owner of the Jackdaw field, and it's recently been approved by the government. This will mean more emissions than Ghana, and about half the emissions of Scotland's emission in one year, just from this one gas field.
"Greenpeace is now taking the government to court over this, I'm hoping they'll be successful.
"Shell has also made £9.5 billion in the last quarter. This is the biggest profits they've ever made in any quarter – that money is going to their shareholders and yet the people are getting massive increases in their bills, it's unacceptable!
"It's going up further in October, something like a 75% increase, so don't pay, that's the message.
"Shell has a lot to answer for; this is the time for them to listen. We want to keep within 1.5 degrees of warming. As the IPCC recent report has said, we need to stop all new gas and oil extraction."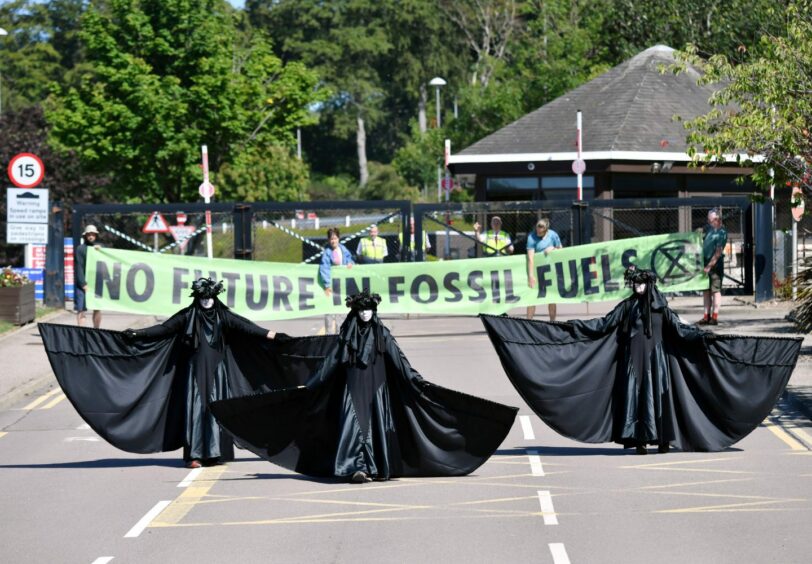 Recommended for you

UK North Sea oil needs investment to stem decline, Shell says