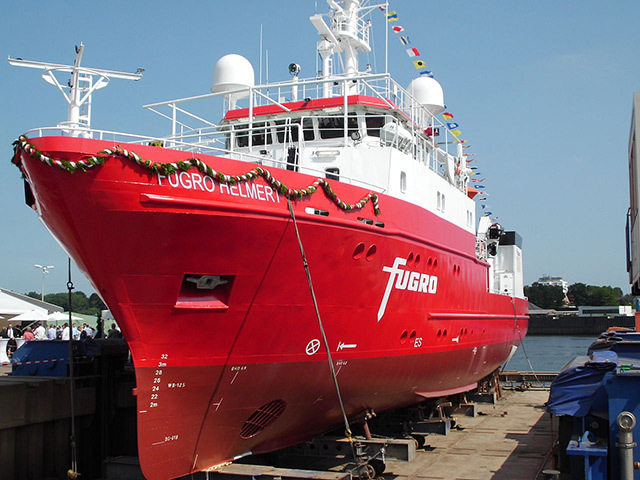 Fugro has added the purpose-designed and built inshore survey vessel Fugro Helmert to its fleet. The vessel, built by Fassmer of Germany, will carry out hydrographic and geotechnical tasks worldwide.
It has been designed with a very low underwater noise signature to facilitate high quality hydrographic operations covering multiple segments, including maritime renewables and offshore oil and gas.
Typically, this will include surveying to facilitate offshore cable and pipeline corridor design and nautical hydrographic charting programmes to aid safe navigation.
The 41.5 metre-long vessel has dynamic position station-holding capability (DP1) and is equipped with a sophisticated suite of modern handling and surveying systems. It will also be capable of light geotechnical duties and pipeline survey.
Overall vessel positioning includes Fugro proprietary satellite positioning systems as well as sources for precise motion, heading and positioning data. All acquired data can be processed on-board and transferred via VSAT worldwide. The aft deck with a total area of about 280 m2 is designed to arrange various winches and other equipment as required. The equipment is fixed by twistlocks to flush deck container rails.
An A-frame with load capacity of 10 tonnes is located at the stern and alternatively on starboard side.
Recommended for you
X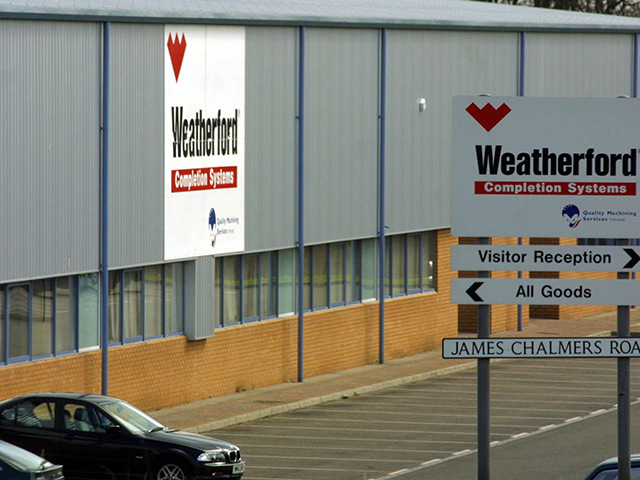 Weatherford wins Alternative Path licence