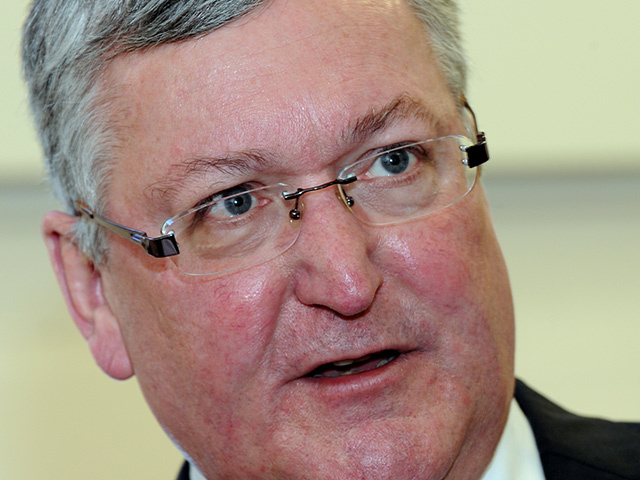 An expert commission on oil and gas will give the industry a vital opportunity to have a say on the future of the sector in an independent Scotland, the man chairing the new body said.
Fergus Ewing announced that Melfort Campbell, a senior figure in the industry, will head the Independent Expert Commission on Oil and Gas.
The Scottish Government has established the body to advise on the technical application of policy for the sector if Scotland becomes independent.
A full report should be published in six months and the commission's work will also feed into the Scottish Government's white paper on independence, due to be published this autumn.
Mr Campbell, who has around 30 years of experience in the oil sector, said the work "represents a vital opportunity for the industry to have a say in what oil and gas policy could look like in an independent Scotland".
The SNP administration previously said it would establish such a commission to examine how an independent Scotland could maximise returns from North Sea oil and gas.
A paper published in July set out three principles to underpin the proposed fiscal regime for the sector, stating that it must support and incentivise production and promote long-term stability and certainty.
Mr Ewing said today: "I am delighted to announce the establishment of this independent expert commission which will play a key role in shaping the framework for the oil and gas sector in an Independent Scotland.
"This Government is committed to positive engagement with the oil and gas industry and I am very confident that the work of this commission will provide vital advice and recommendations on the technical application of the policy framework which would underpin Scottish Government policy in an Independent Scotland.
"The Scottish Government values independent advice, while refining its final proposals for the operation of the offshore fiscal, regulatory and licensing regimes, and that is why today's announcement is of key importance."
Mr Campbell, chairman and chief executive of Imes Group and co-chair of the Oil and Gas Industry Leadership Group, said he is pleased to chair the commission which also has as members Professor Alex Kemp, director of the Aberdeen Centre for Research in Energy Economics and Finance; Professor Rita Marcella, who has researched the health and safety regulatory regimes in the global oil and gas industry; and Dick Winchester, of the Scottish Energy Advisory Board.
Mr Campbell said: "I and the other commissioners are very much looking forward to working closely with a wide range of industry figures to ensure that the final report is comprehensive and is representative of the industry as a whole. This represents a vital opportunity for the industry to have a say in what oil and gas policy could look like in an independent Scotland."